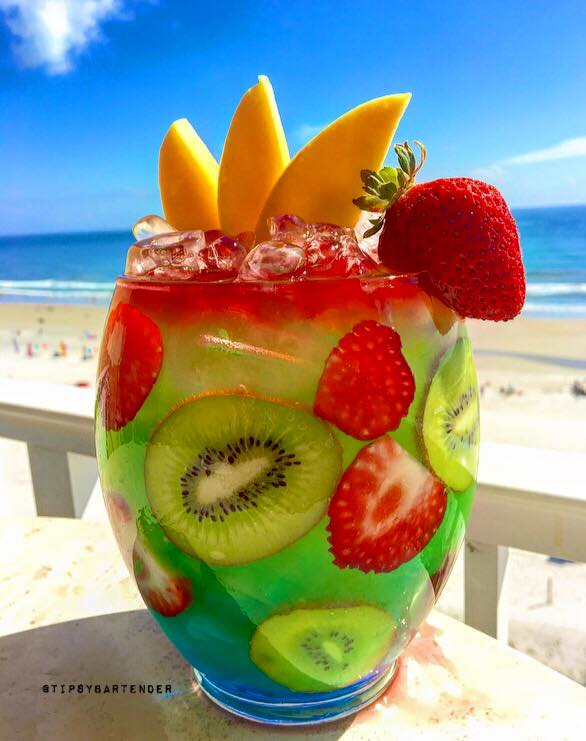 Citrus
Twisted Mermaid Rum Bowl
By
|
Jump off the deep end and go crazy with our Twisted Mermaid Rum Bowl! Our Twisted Mermaid Rum Bowl is made with Blue Curacao, Orange juice, Passion Fruit Juice, and lots of Rum!
*In large bowl or bucket, build over ice in the order listed above
Garnish with strawberry, kiwi, and mango slices
Enjoy!*
1 1/2 oz. (45 ml) Blue Curaçao
1 oz. (30 ml) Coconut Rum
1 oz. (30 ml) Strawberry Rum
1 oz. (30 ml) Pineapple Rum
1 oz. (30 ml) Mango Rum
1 oz. (30 ml) Banana Rum
1 oz Passion Fruit Rum
1 1/2 oz. (45 ml) Orange Juice
2 oz. (60 ml) Passion Fruit Juice
Splash of cranberry juice
Instagram Photo Credit @tipitbackcocktails

The Rainbow Breeze Cocktail is a super tasty cocktail. Don't be fooled with how this drink look it packs a punch.