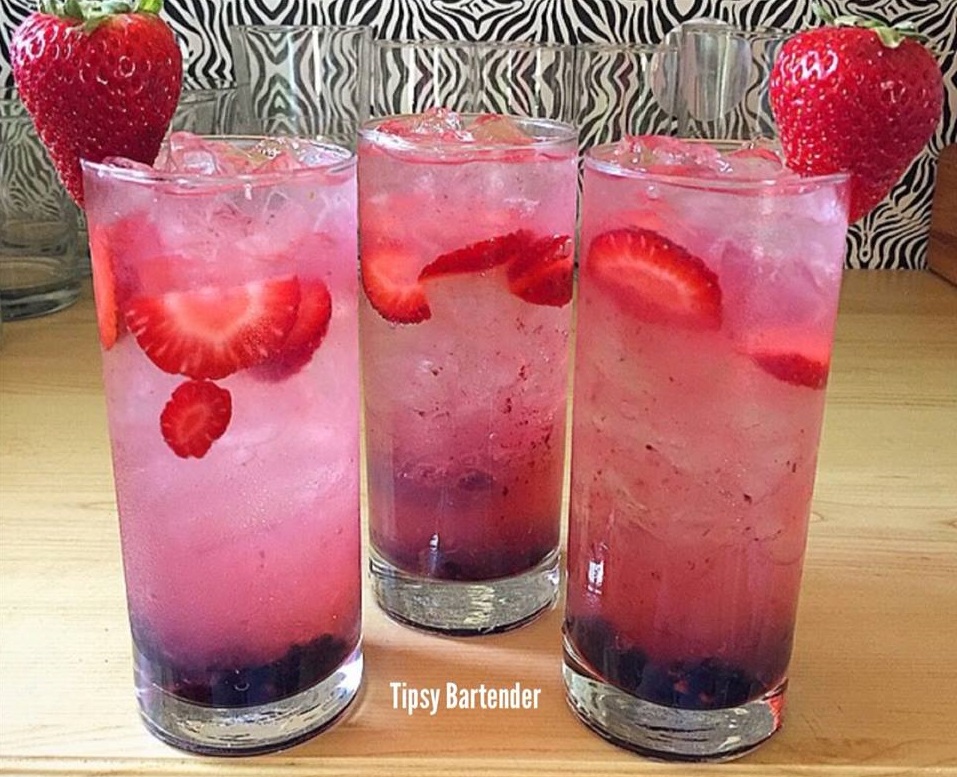 Gin
Spring Berry Lemonade Cocktail
By
|
The Spring Berry Lemonade Cocktail is the type of drink we all know and love. Sometimes we are sitting around thinking about what we should be doing with our lives, then WHAM BAM, it hits you. Let's have a drink and think about it later. Nice!
To make this drink is actually pretty simple. Get all the blackberries and strawberries in glass and smash them up real nice. Then add the rest of the ingredients, splash in some simple syrup and raspberry lemonade. DONE
Muddled Blackberries
Chopped Strawberries
1oz (30 ml) Bombay Gin
1/2 oz (15 ml) Peach Schnapps
Splash of simple syrup
Topped with Raspberry Lemonade
Instagram Photo Credit: @85lastwyatt
Did you like the Spring Berry Lemonade Cocktail?