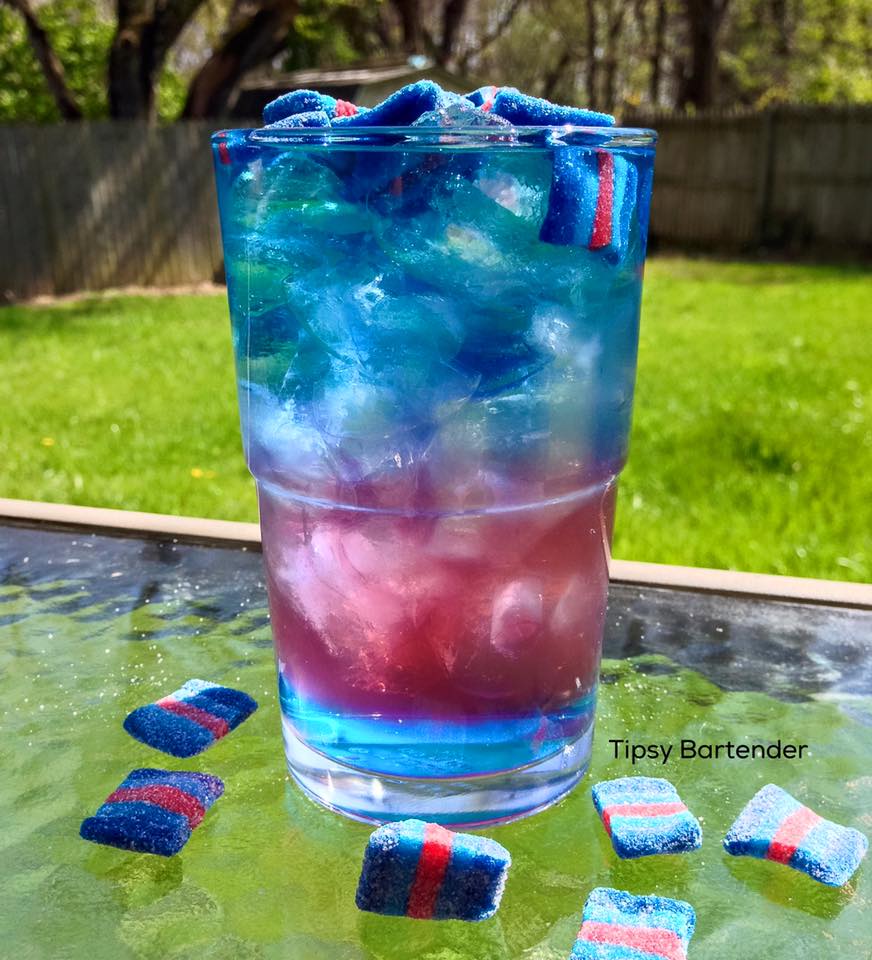 Cocktails
The Outer Galaxy Cocktail
By
|
Go space crazy with our The Outer Galaxy Cocktail! Our The Outer Galaxy Cocktail is made with Simple Syrup, Blue Curacao, Strawberry Rum, Cranberry Juice, Vodka, Blue Raspberry Juice, and Gummies!
Bottom:
1/2 oz. (15ml) Simple Syrup
1/2 oz. (15ml) Blue Curacao
Middle:
1 oz. (30ml) Strawberry Rum
1 oz. (30ml) Cranberry Juice
Top:
1 oz. (30ml) Vodka
1 1/2 oz. (45ml) Blue Raspberry Juice
Blue Raspberry Xtreme Airhead Gummies
Instagram Photo Credit : @morenabar1996

The Galaxy Cocktail is a sexy ass purple cocktail. Don't be fooled with how this drink look it packs a punch.