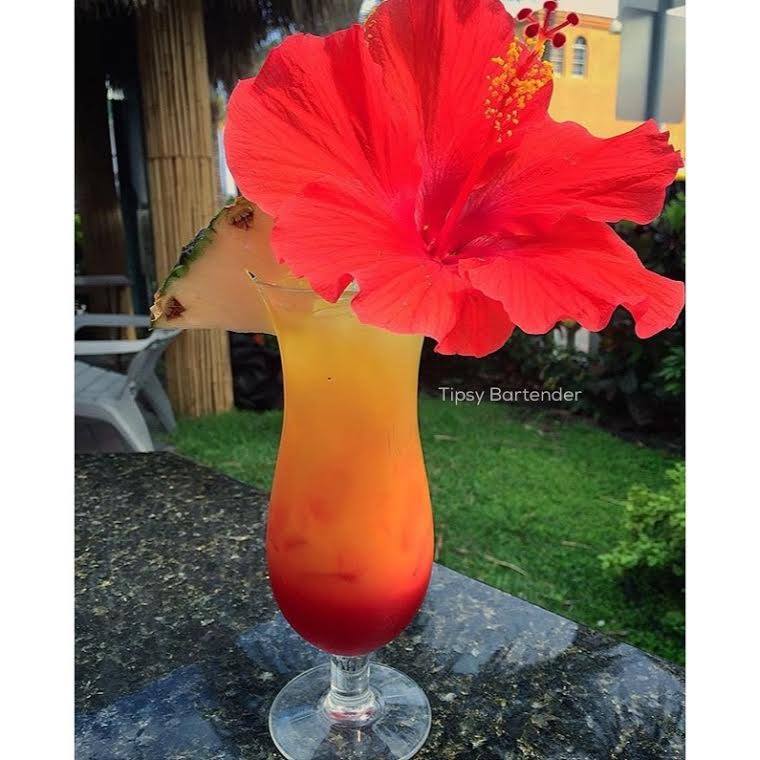 Citrus
Tropical Sunrise Cocktail
By
|
Get your island on with our Tropical Sunrise Cocktail! Our Tropical Sunrise Cocktail is made with Grenadine, Malibu, Strawberry Rum, Passion Fruit Rum, Passion Fruit Juice, and Pineapple Juice!
1 oz. (30 ml) Grenadine
2 oz. (60 ml) Malibu
1 oz. (30 ml) Strawberry Rum
1 oz. (30 ml) Passion Fruit Rum
2 oz. (60 ml) Passion Fruit Juice
3 oz. (90 ml) Pineapple Juice
Instagram Photo Credit : @lanas_tails

The Stoplight Margarita Cocktail is one amazing cocktail. Don't be fooled with how this drink look it packs a punch.