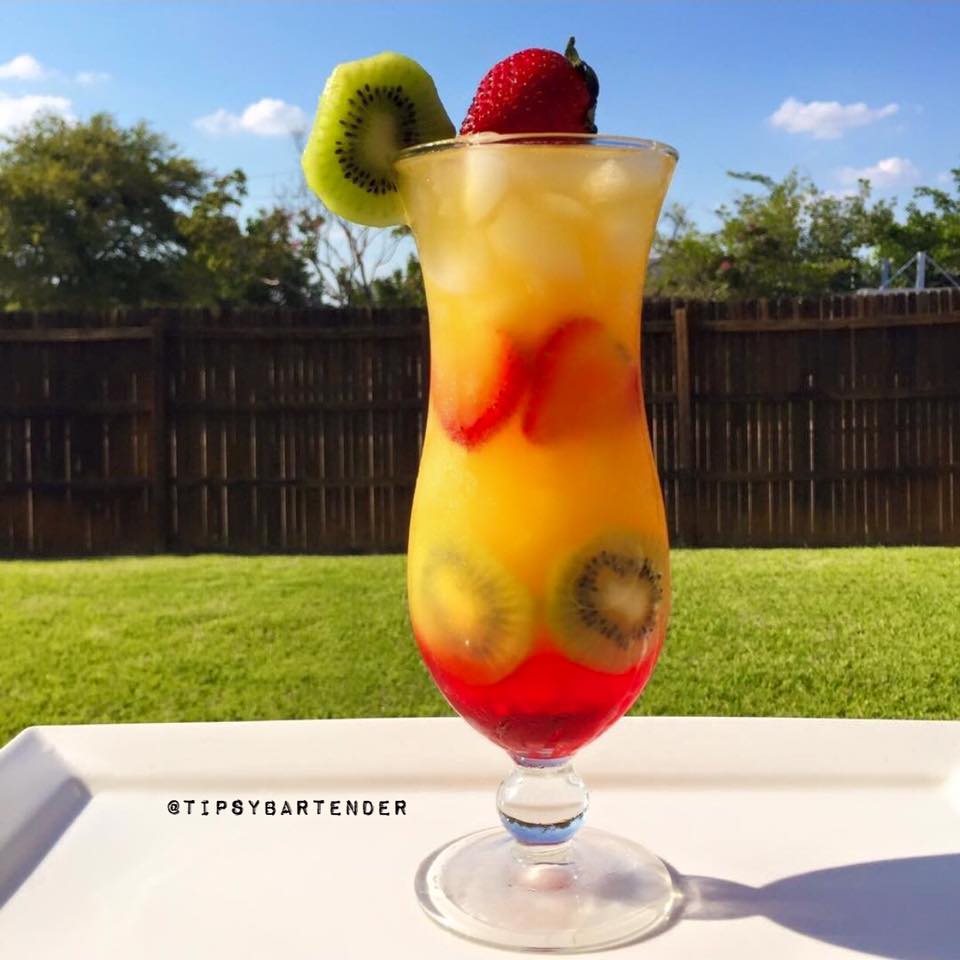 Cocktails
Quick Rum Punch
By
|
Try our Quick Rum Punch for a fast, but super amazing drink! Our Quick Rum Punch is made with Grenadine, Orange Juice, Pineapple Juice, Lime, White Rum, and Sprite!
Garnish with fresh fruit!
Grenadine
Orange Juice
Pineapple Juice
Lime Juice
White Rum
Sprite
Fresh Fruit
Instagram Photo Credit @sweetnboozy

The Sweet Revenge Strawberry Jungle Juice is a monster of an amazing drink! Don't be fooled with how this drink look it packs a punch.