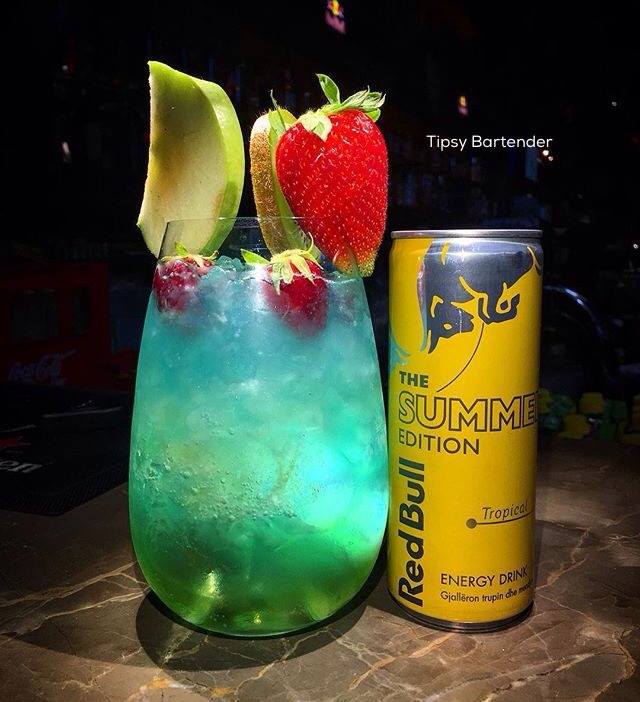 Citrus
Summer Energy Cocktail
By
|
Get ready for summer with our amazing Summer Energy Cocktail! Our Summer Energy Cocktail is made with Vodka, Triple Sec, Blue Curacao, Lime Juice, and Redbull Summer Edition!
Top with Redbull Summer Edition
1 1/2 oz. (45 ml) Vodka
1 oz. (30 ml) Triple Sec
1/4 oz. (7.5 ml) Blue Curaçao
1/2 oz. (7.5 ml) Lime Juice
Redbull Summer Edition
Instagram Photo Credit: @morenabar1996

The The Lick Her Right Cocktail is a super sexy and amazingly tasty cocktail. Don't be fooled with how this drink look it packs a punch.