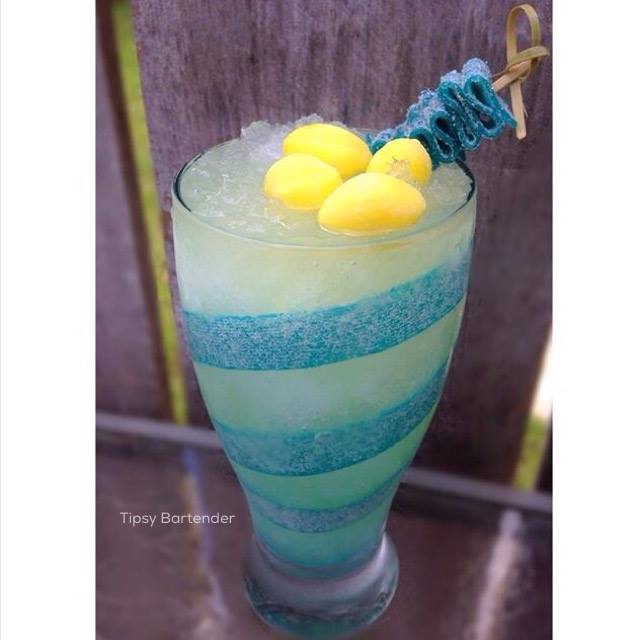 Cocktails
Blues Lemonade Cocktail
By
|
One taste of our Blues Lemonade Cocktail and you with be begging for more! Our Blues Lemonade Cocktail is made with Stoli Blueberry Vodka, Bacardi Wolf Berry Rum, Blue Island Pucker, Lemon Juice, and Sparkling Lemonade!
Fill with Sparkling lemonade
Garnish : Blue raspberry sour belts and lemon head candies
3/4 oz (22ml) Stoli Blueberry Vodka
3/4 oz (22ml) Bacardi Wolf Berry Rum
1 oz (30ml) Blue Island Puckers
1/2 oz (15ml) Fresh Lemon Juice
Sparkling lemonade
Blue raspberry sour belts
Lemon head candies
Instagram Photo Credit: @calimixers

The Blue Iced Tea Cocktail is an unbelieveably amazing cocktail. Don't be fooled with how this drink look it packs a punch.