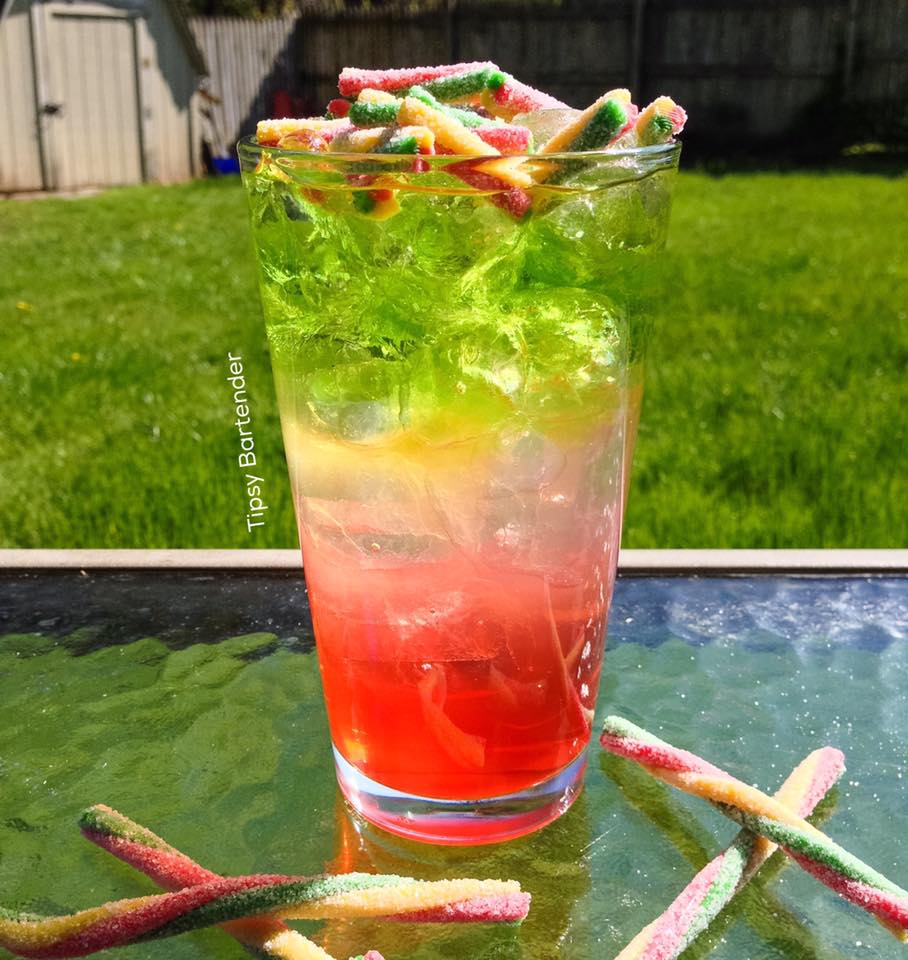 Citrus
3 Color Cycle Cocktail
By
|
Get your night started right with our 3 Color Cycle Cocktail! Our 3 Color Cycle Cocktail is made with Vodka, Midori, Lemon Lime Soda, Lemonade, Lemoncello, Raspberry Rum, and Grenadine!
Green:
1 oz (30ml) Vodka
1/2 oz (15ml) Midori
1 oz (30ml) Lemon Lime Soda
Yellow:
2 oz (60ml) Lemonade
1/2 oz (15ml) Lemoncello
Red:
1/2 oz (15ml) Raspberry Rum
1/2 oz (15ml) Grenadine
Instagram Photo Credit: @letsturnup

The Six Cycle Cocktail is a sexy ass cocktail. Don't be fooled with how this drink look it packs a punch.