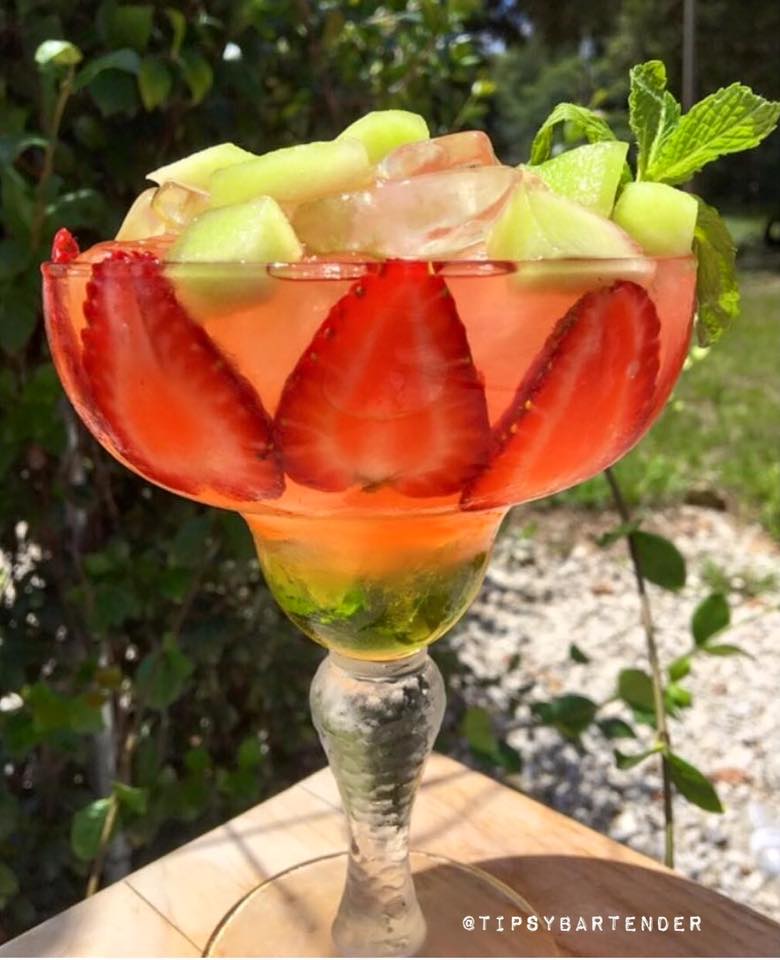 Cocktails
Strawberry Melon Margarita
By
|
Check out our tasty twist on an old classic! Our Strawberry Melon Margarita! Our Strawberry Melon Margarita is made with Midori, Triple Sec, Tequila, Lime Juice, and Strawberry Lemonade!
Build in glass over ice. Garnish with strawberry and melon slices. Enjoy!
1 oz. Midori
1 oz. Triple Sec
1.5 oz. Tequila
1 tsp Lime Juice
4 oz. Strawberry Lemonade
Instagram Photo Credit @tipitbackcocktails

The Pomegranate Margarita is a sexy ass purple cocktail. Don't be fooled with how this drink look it packs a punch.