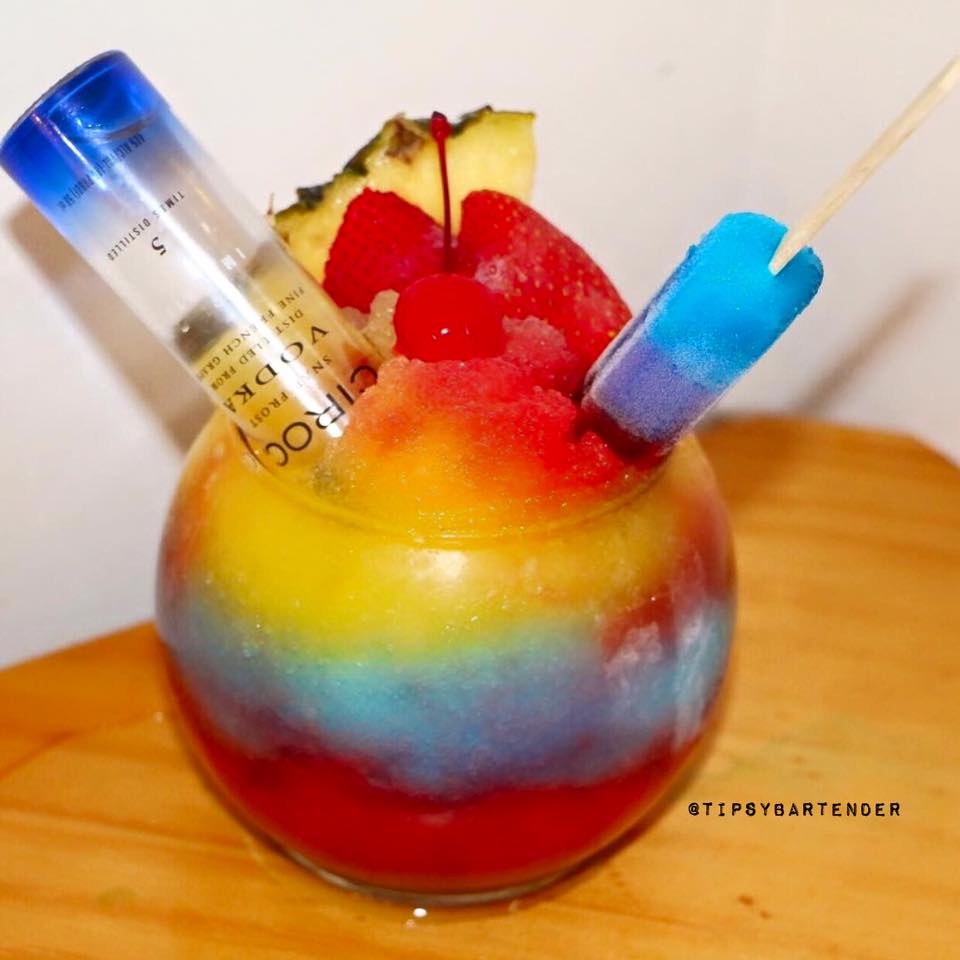 Bowls
Drunken Popsicle Bowl
By
|
Lets get this party started right with a monster Drunken Popsicle Bowl! Our Drunken Popsicle Bowl is made with Pineapple Juice, Bacardi, Orange Juice, Vodka, Blue Curacao, and Fruit Punch!
Blend each color and slowly layer on top!
Small Cîroc bottle topped off on the side.
Garnish with fruit and popsicle
Enjoy!
Yellow:
Frozen Pineapple Juice
Pineapple Bacardi
Orange Juice
Ice
Blue:
Blue UV Vodka
Blue Curaçao
Blueberry Fanta
Ice
Red:
Strawberry Margarita Mix
Cherry Bacardi
Minute Maid Fruit Punch
+ Ice
Instagram Photo Credit @slushshots

The Drunken Vodka Popsicle Slushie is one amazing cocktail. Don't be fooled with how this drink look it packs a punch.