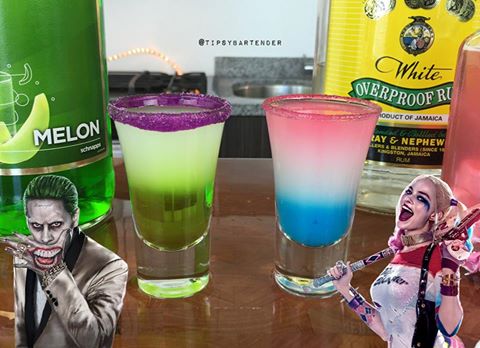 Featured
Harley Quinn Shot
By
|
Get crazy with our amazing new Harley Quinn Shot! Our Harley Quinn Shot is made with Blue Curacao, Rum, Strawberry Liqueur, and Pina Colada!
Pink Sugar Rimmed Glass!
Blue Layer:
Blue Curacao Syrup
Pina Colada
White Layer:
Pina Colada Drink
Coconut Rum
Pink Layer:
Pina Colada
Bubble Gum
Strawberry Liqueur
White Rum
Overproof Rum
The Suicide Squad Shots are a set of crazy awesome shots! Don't be fooled with how this drink look it packs a punch.