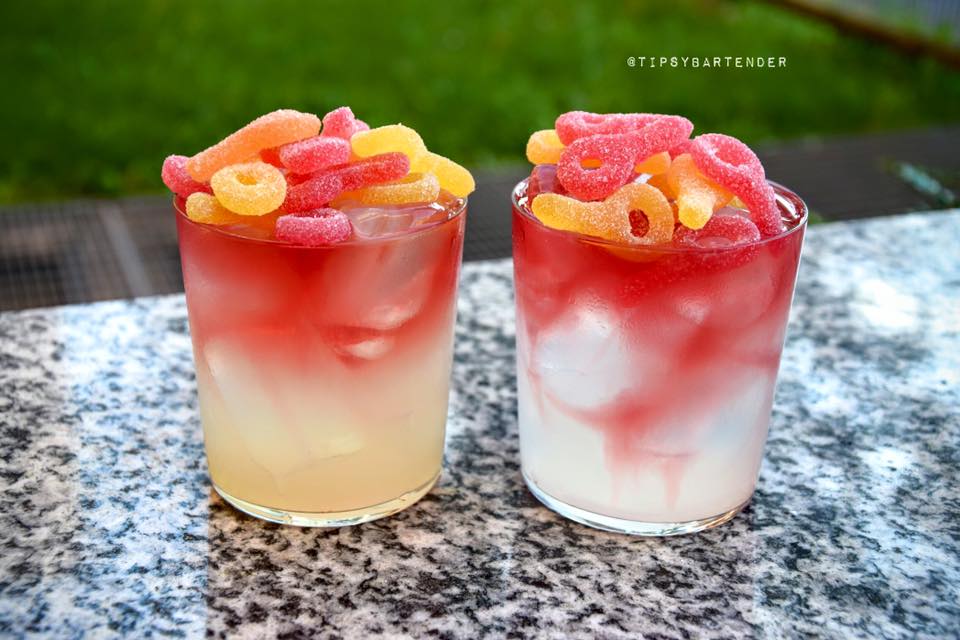 Cocktails
Babys Jolly Lemonade
By
|
Get a taste of the good stuff when you try our new Babys Jolly Lemonade! Babys Jolly Lemonade is made with Limoncello, Lemon Liquor, Sour Mix, Lemonade, and Rum!
Add a Splash of Cranberry Juice
Garnish with Sour Baby's Gummy Candy
1/2 oz. (15 ml) Limoncello
1/2 oz. (15 ml) Lemon Liquor
1/2 oz. (15 ml) Sour Mix
1 1/2 oz. (45 ml) Lemonade
1 oz. (30 ml) White Rum
1/2 oz. (15 ml) Strawberry Liquor
Cranberry Juice
Gummy Candy
Instagram Photo Credit @BeachBartender

The Watermelon Sour Spritzer is one amazing drink! Don't be fooled with how this drink look it packs a punch.