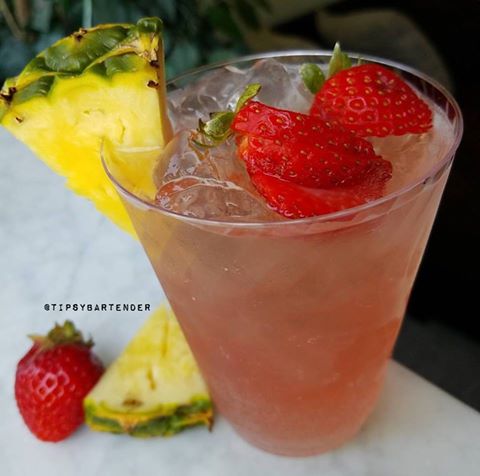 Cocktails
Peach Wine Breeze Cocktail
By
|
Super simple, but amazingly tasty! Try our Peach Wine Breeze Cocktail! Our Peach Wine Breeze Cocktail is made with Coconut Rum, Sweet Peach wine, Strawberries, and Pineapples!
Garnish with Strawberries and Pineapples!
3/4 oz. (22ml) Coconut Rum
Sweet Peach Wine
Strawberry
Pineapple
Instagram Photo Credit @six8bartends

The Rainbow Sangria Cocktail is a sexy ass cocktail. Don't be fooled with how this drink look it packs a punch.