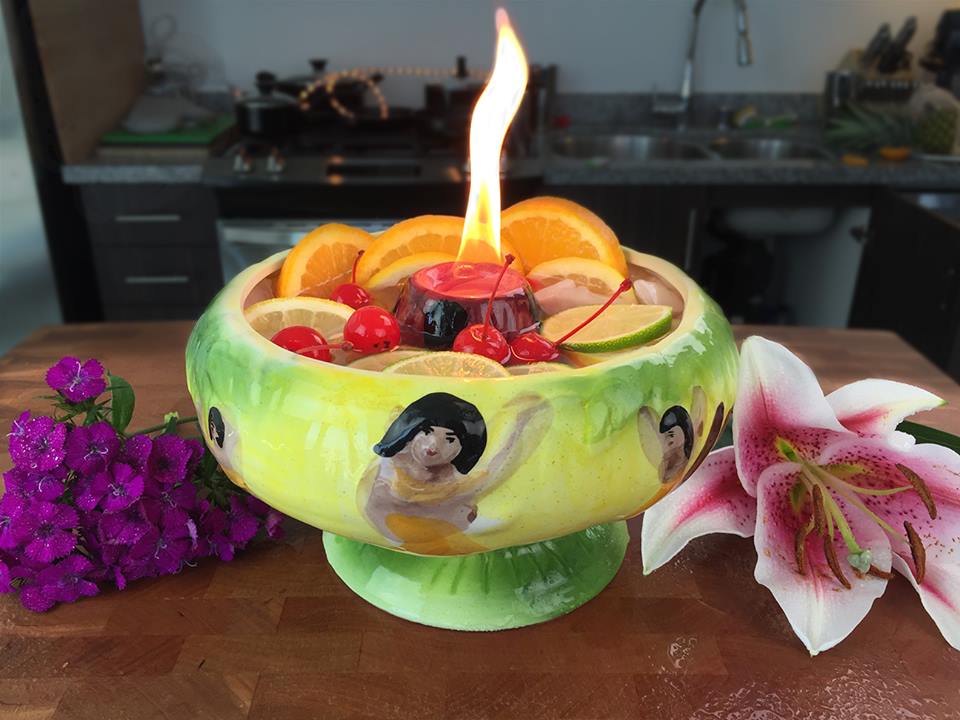 Bowl
Volcano Bowl Cocktail
By
|
Light your night on fire with our Volcano Bowl Cocktail! Our Volcano Bowl is made with Grapefruit Juice, Lime Juice, Agave, and Rum!
Garnish: Lemon Wedges, Lime Wheels, ½ Orange Wheels, Cherries
6 oz. White Grapefruit Juice
2 oz. Lime Juice
1 oz. Agave
3 oz. Demerara Rum
2 oz. Jamaican Rum
1 oz. Puerto Rican rum
Lemons
Limes
Oranges
Cherries
The Volcano Bowl Cocktail is one amazing and tasty cocktail. Don't be fooled with how this drink look it packs a punch.