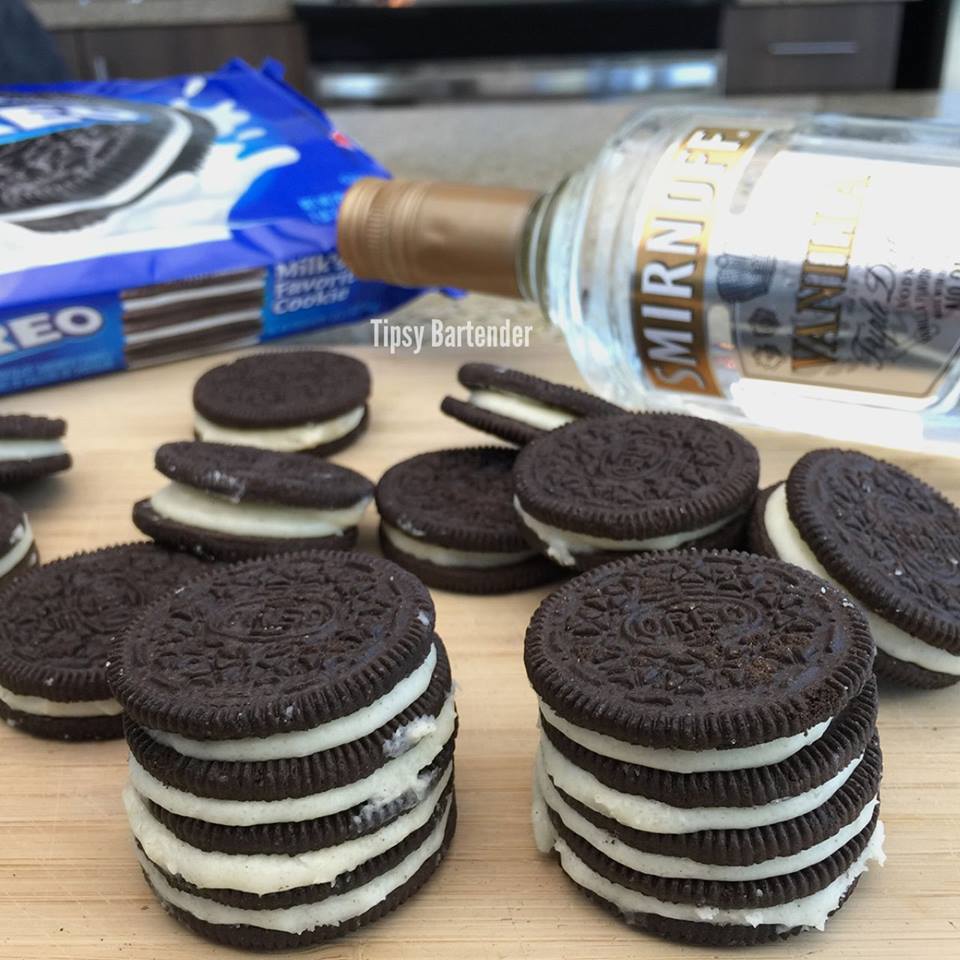 Newest
Drunken Oreos
By
|
Drunken Oreos take the magical food of your childhood and evolves it to be one of the most delicious alcoholic foods of your adult life. Alcoholic and delicious. Yes please and thank you. If you are like us, you like it double stuffed every single time.
Here is a quick run down on how to get these Drunken Oreos going in your life: – Remove centers of the Oreos into a bowl. – Combine with condensed milk. – Sprinkle gelatin packets over the mixture – DO NOT IMMEDIATELY STIR. Allow a few minutes to pass before stirring the gelatin in. – Pour mixture into a sauce pan, keep on low heat and stir until mixture is completely blended. – After allowing the mixture to cool, add the vanilla vodka. – Pour mixture into bowl and and keep in the fridge until it thickens into a dough-like consistency. – Roll the mixture into balls and squish between cookie halves.
1 Package Original Oreos (Double Stuffed Preferably)
1/2 cup Sweetened Condensed Milk
2 packets Unflavored Gelatin
1 1/2 oz Vanilla Vodka
Instagram Photo Credit: Tipsy Bartender
Do you want to learn to make the Drunek Oreos from the master?