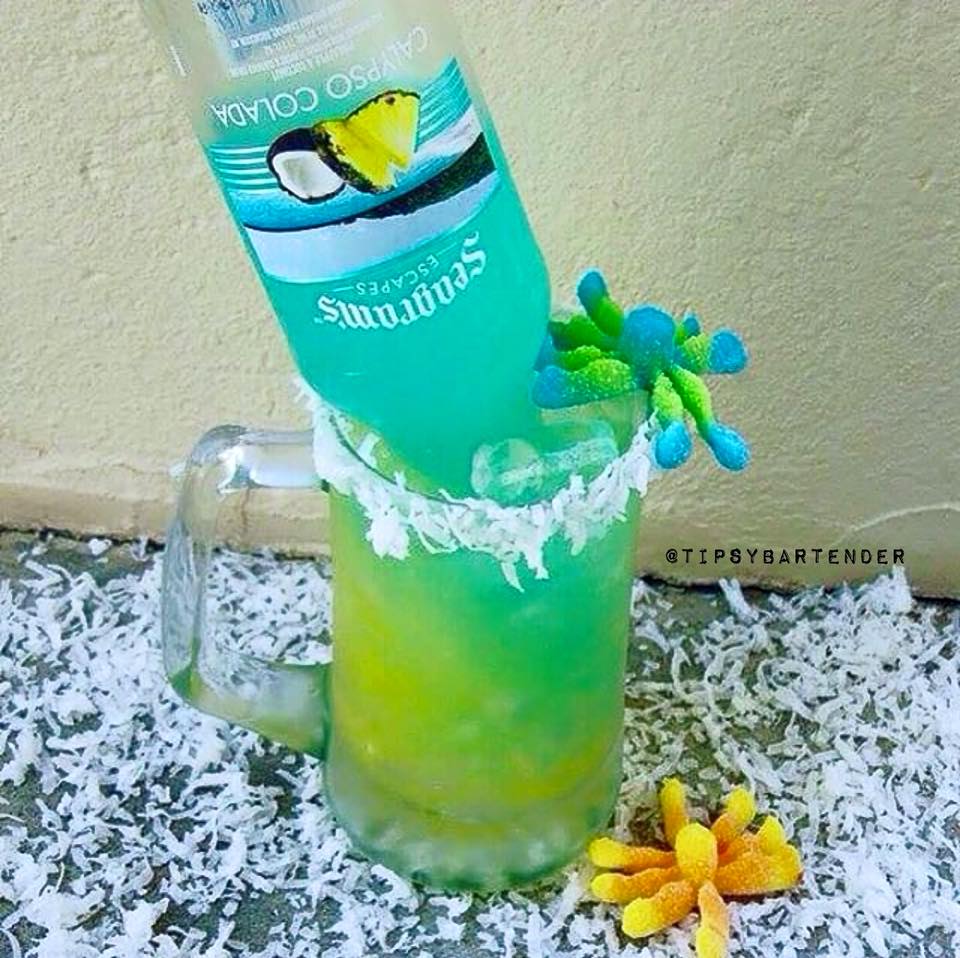 Cocktails
Ocean Floor Cocktail
By
|
Get it going under water with our Ocean Floor Cocktail! Our Ocean Floor Cocktail is made with Rum, Pineapples, Oranges, and Seagrams!
Add a Seagrams and gummys for garnish!
1/2 oz. (15ml) Coconut rum
1 oz. (30ml) Pineapple juice
1 oz. (30ml) Orange juice
Seagrams Calypso Colada
Sour Gummies
Instagram Photo Credit @mystiq.mixes

The Fish Bowl Cocktail is one monster amazing cocktail! Don't be fooled with how this drink look it packs a punch.