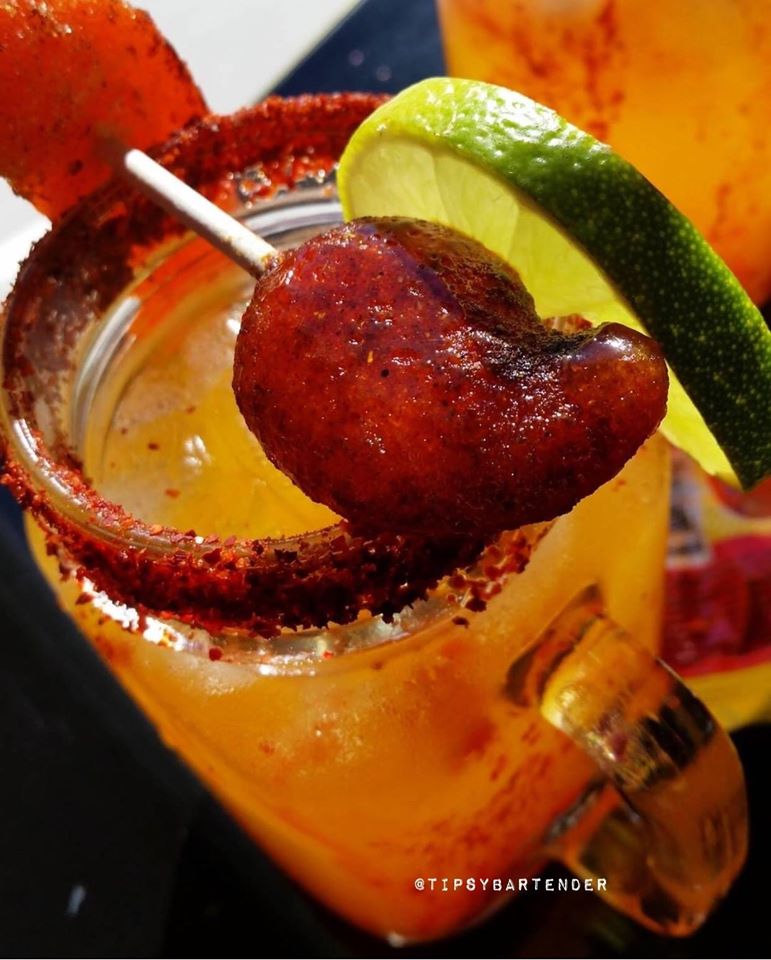 Cocktails
Mangoneada Margarita
By
|
We dare you to try just one taste of our Mangoneada Margarita! You will definitely be thirsting for more! Our Mangoneada Margarita is made with Teguila, Triple Sec, Mangos, Lime Juice, Hot Sauce, Chili Powder, Chamoy, and Lime!
Mexican Mango Lollipop!! Pour all ingredients into a shaker with ice, shake & strain into a glass with tajin chili powder on the rim. The inside of the glass is coated with chamoy.
Garnish: Lime and Mexican Mango Lollipop
2 oz. (60ml) Silver Tequila
1/2 oz. (15ml) Triple Sec
2 oz. (60ml) Mango Puree
Mango juice
1/2 oz. (15ml) Lime Juice
2 Dashes Tapatio Hot Sauce
2 Dashes Tajin Chili Powder
Chamoy
Lime
The Mangoneada Cocktail is one unbelievably tasty drink! Don't be fooled with how this drink look it packs a punch.