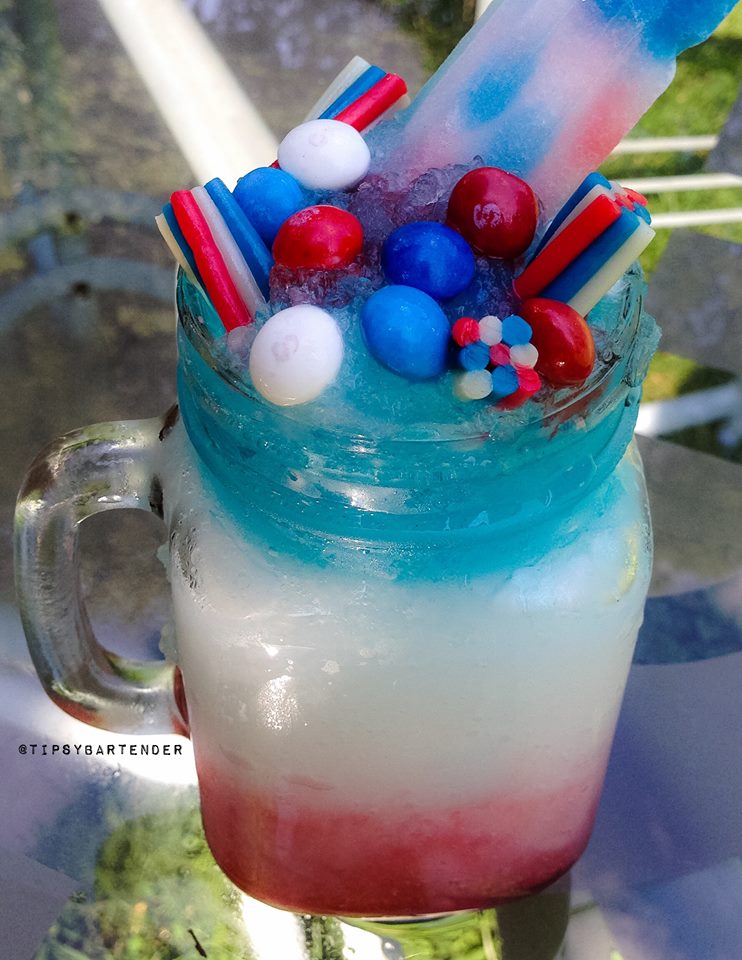 Featured
Independence Day Cocktail
By
|
Celebrate our 4th of July with The Independence Day Cocktail! Our Independence Day Cocktail is made with Tequila, Strawberry Liqueur, Lemonade, Rum, Vodka, Schnapps, and Candies!
Blend each layer and slowly add on top of each other. Top with Red, White, and Blue Candies and a Popsicle!
Red:
2 oz. (60ml) Patron Tequilla
1 oz. (30ml) Strawberry Liqueur
2 oz. (60ml). Strawberry Lemonade
Ice & Blend
White:
2 oz. (60ml) Bacardi Rum
1 oz. (30ml) Pineapple Rum
2 oz. (60ml) Pina Colada
Ice & Blend
Blue:
2 oz. (60ml) Vodka
1 oz. (30ml) Blueberry Schnapps
2 oz. (60ml) Blue Raspberry Juice
Ice & Blend
Garnish:
Rocket Popsicle
Red/White/Blue Candies
Instagram Photo Credit @letsturnup

Our Awesome 4th of July drinks are a must have on the 4th of July or at any party! Don't be fooled with how these drinks look, they packs a punch.