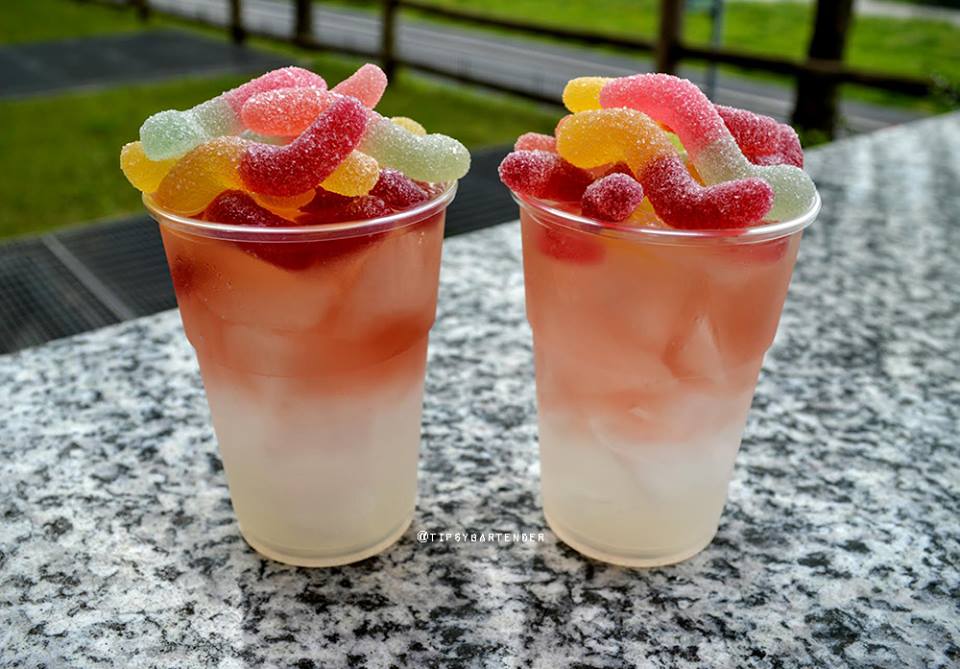 Cocktails
Drunken Worm Cocktail
By
|
Get down and dirty with our Drunken Worm Cocktail! Our Drunken Worm Cocktail is made with Vodka, Schnapps, Cointreu, Rum, Sweet and Sour, Cranberry Juice, and Gummy Worms!
Use Gummy Worm Candies for Garnish!
1 oz. (30ml) Passion Fruit Vodka
1/2 oz. (15ml) Peach Schnapps
1 oz. (30ml) Cointreu
1/2 oz. Coconut Rum
1 oz. (30ml) Sweet & Sour
2 oz. (60ml) Cranberry Juice
Gummy Worms Candy
The Gummy Bear Jacuzzi is a super monster cocktail bowl! Don't be fooled with how this drink look it packs a punch.