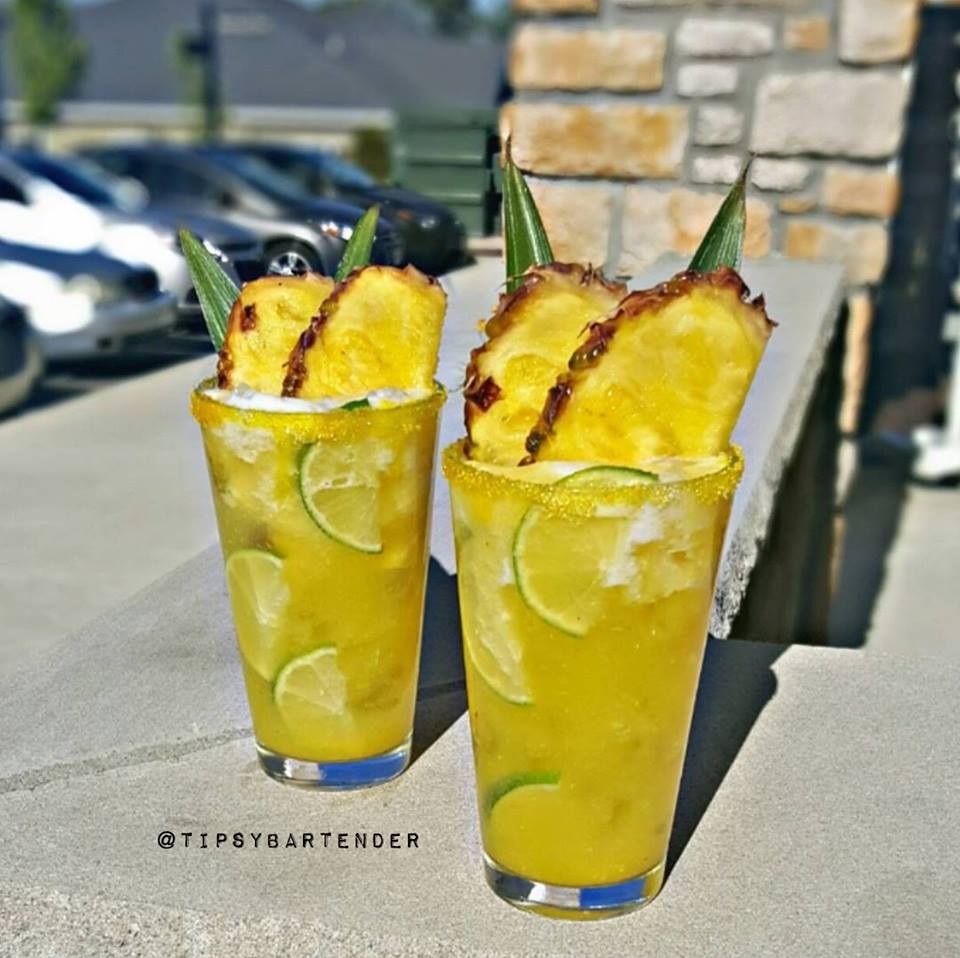 Citrus
Summer Pineapple Margarita
By
|
Summer is here and its time for a cool and refreshing drink! Try our Summer Pineapple Margarita! Our Summer Pineapple Margarita is made with Coconut Tequila, Triple Sec, Pineapple, Lemons, and Limes!
1800 Coconut Tequila
Triple Sec
Fresh Pineapple Chunks
Fresh Pineapple Juice
Fresh Lemon Juice
Fresh Lime Juice
Instagram Photo Credit @pookie_mixinitup

The Tropical Fishbowl Margarita is one amazing and tasty cocktail. Don't be fooled with how this drink look it packs a punch.