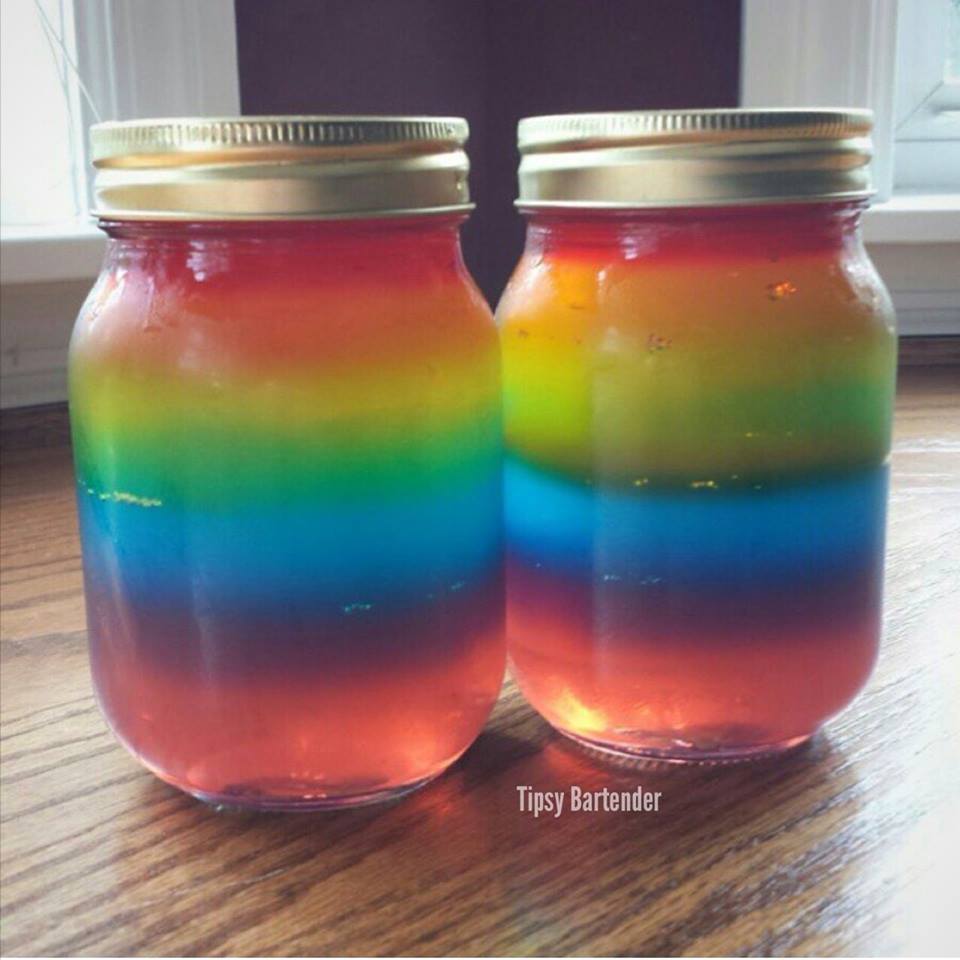 Jello Shots
Mason Jar Rainbow Jello Shots
By
|
Mason Jar Rainbow Jello Shots are a thing of beauty. This Jello concoction takes what we know about Jello shots and slams it into the ground like an angel falling from heaven. Except this angel is here to party and take you on a magical alcoholic adventure through time and space.
This badass beverages takes time to make. You have to make each layer individually. The trick is each layer must be refrigerated for a few hours before the next can be added.
Pink Layer
Watermelon Jello
Watermelon Vodka
Purple Layer
Grape Jello
Grape Vodka
Blue Layer
Berry Blue/Blue Raspberry Jello
Blue Raspberry Vodka
Green Layer
Green Apple Jello
Apple Pucker
Yellow Layer
Lemon Jello
Lemon Pucker
Orange Layer
Orange Jello
Peach Schnapps
Mango Malibu
Red Layer
Strawberry Jello
Strawberry Vodka
Raspberry Jello
Raspberry Vodka
Instagram Photo Credit: @arcticrenegade
The Mason Jar Rainbow Jello Shots are intense right?