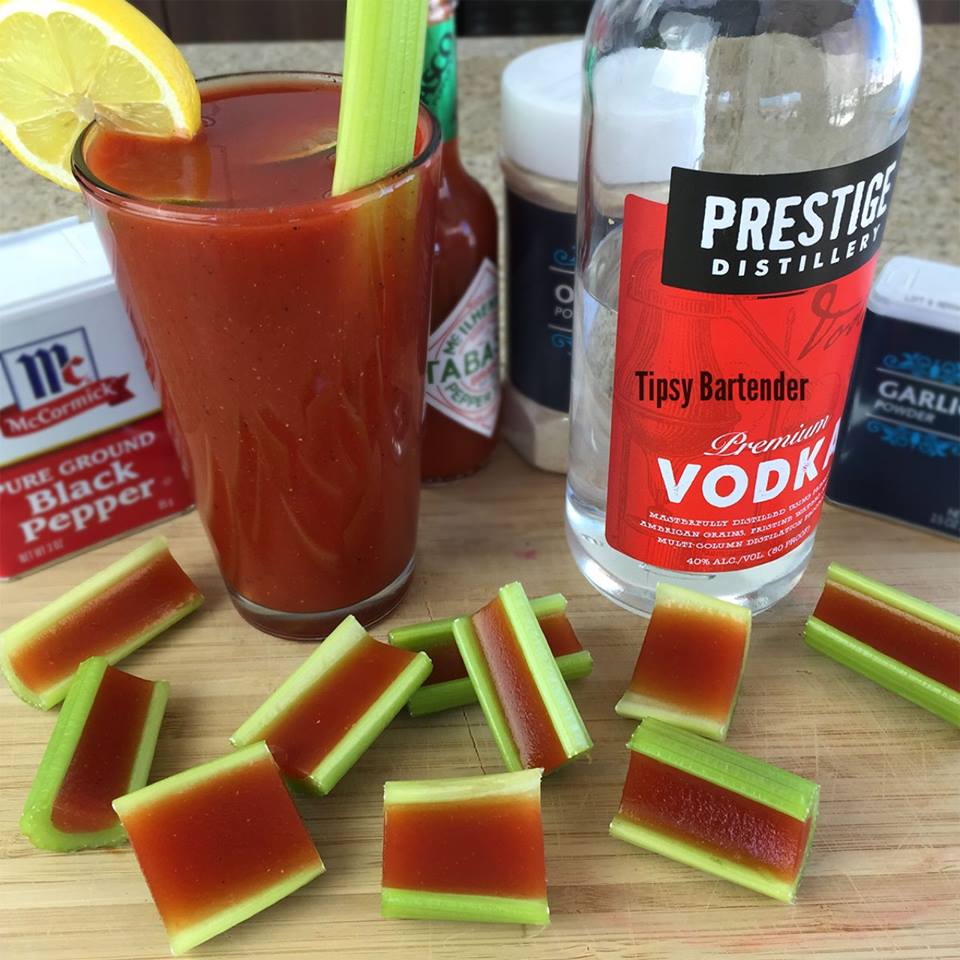 Bloody Mary
Bloody Mary Jello Shots
By
|
Bloody Mary Jello Shots combines all the magical tomato goodness of the Bloody Mary with the fantastic gelatinous magic of Jello. These deliciously jiggly little guys will keep your nutrition levels high while also punching you in the liver with drunkenness. Also they come in these cool little green celery slices which look bad ass.
Here are some steps to make these yourself.
Combine tomato juice and spices in a pot. Add gelatin over top, allow to sit briefly, turn stove to medium heat and stir until dissolved. Once dissolved, allow to cool for at least one minute before adding the vodka to the mixture.
After leaving the mixture to rest for at least 3 minutes, carefully pour into celery sticks that are fastened in place.
Let sticks set in the fridge for at least 4 hours. Cut into approx. 2-inch (5 cm) bite sized pieces, or serve a full celery stick in your favorite Bloody Mary Cocktail!
1 Cup Tomato Juice
1/4 Tsp Lemon Juice
1/4 Tsp Black Pepper
1/4 Tsp Garlic Powder
1/4 Tsp Onion Powder
Dashes of Tabasco and Worcestershire Sauce to taste
2 Packets Unflavored Gelatin
3/4 Cup Vodka
Celery Sticks
Instagram Photo Credit: Tipsy Bartender