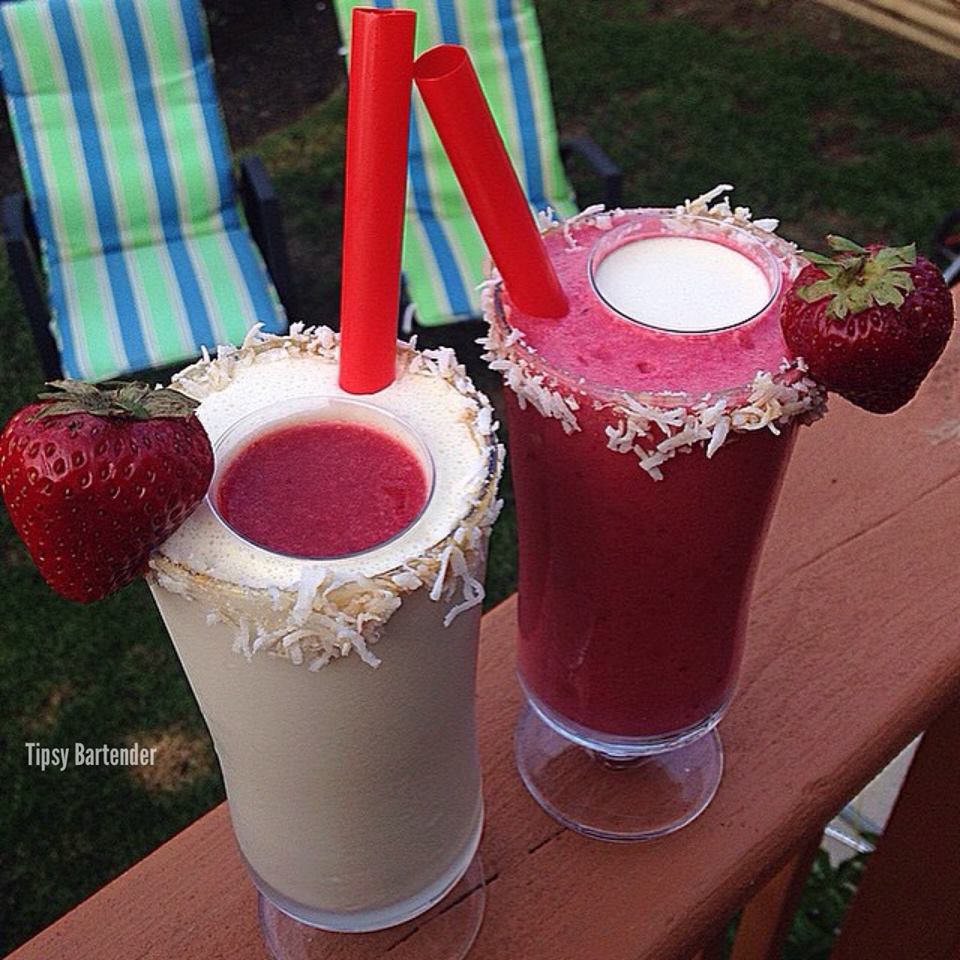 Baileys
Booziful Fraternal Twins
By
|
The Booziful Fraternal Twins is the meeting of delicious and alcohol in one sexy pair. Those who said great things come in pairs were not wrong! When slamming these drinks, you get to choose been the sweet and sexy or the deliciously dangerous. No matter which way you go, something bomb is going into your mouth.
Here are some brief instructions for making your own:
Take 2 plastic shot glasses and fill them with the opposite cocktail as shown and place it in the glass. Rim both glasses with caramel and sweetened shredded coconut and garnish with a strawberry. Drink them and do it again!
White Cocktail:
1 oz (30 ml) Baileys
1 oz (30 ml) Creme de Cacao
1 oz (30 ml) Banana Liqueur
Fresh Pineapple Chunks
Coconut Cream
Ice
Red Cocktail:
1 oz (30 ml) Tequila
2 oz (60 ml) Strawberry Liqueur
Fresh Strawberries
Ice
Instagram Photo Credit: @gettingtypski
If the Booziful Fraternal Twins excited you, then you might also be interested in the Red Headed Slut!