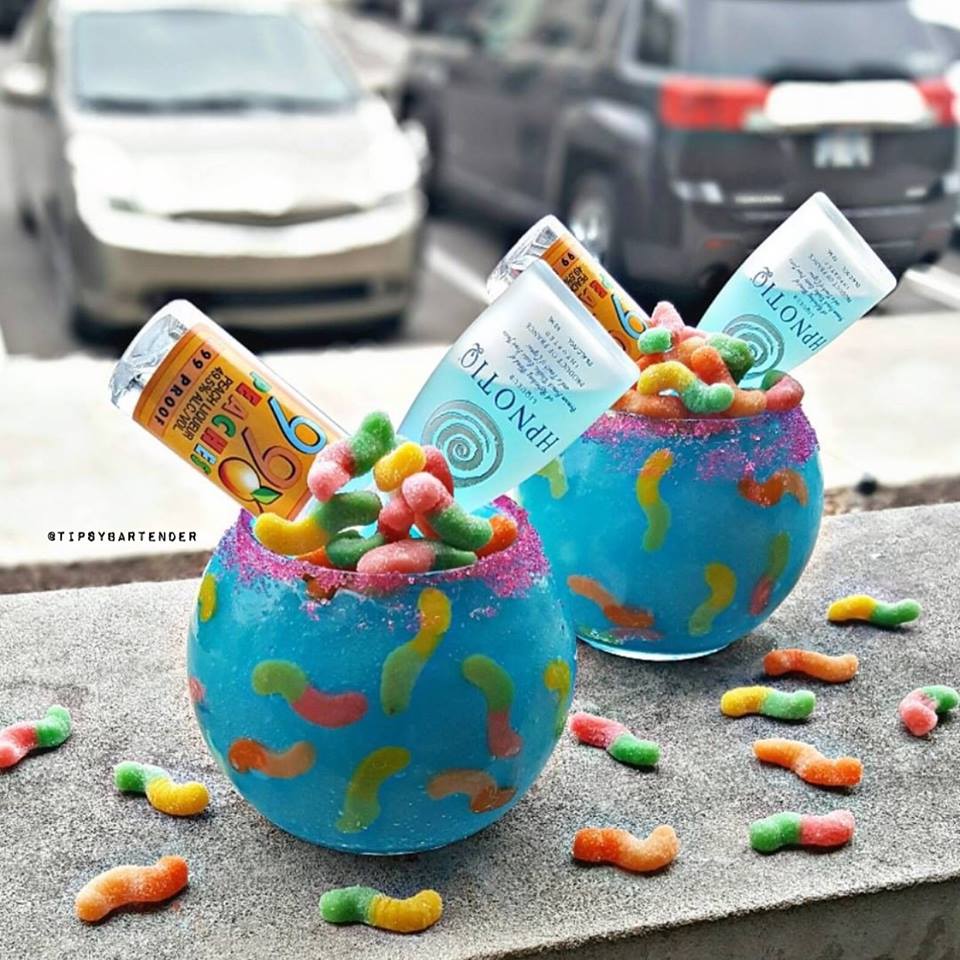 Candy
A Worms World Cocktail
By
|
Get down and dirty with A Worms World Cocktail! A Worms World Cocktail is made with Vodka, Hpnotiq, Pucker, Blue Curacao, and Lemonade!
Blend ingredients and garnish with worm gummies!
Peach Vodka
Hpnotiq
Island Punch Pucker
Blue Curacao
Lemonade
Ice
Worm Gummies
Instagram Photo Credit @pookie_mixinitup

The Breaking Bad Margarita is one crazy good cocktail! Don't be fooled with how this drink look it packs a punch. Make sure to submit your favorite drinks and a picture to our Facebook, Instagram, or Website.