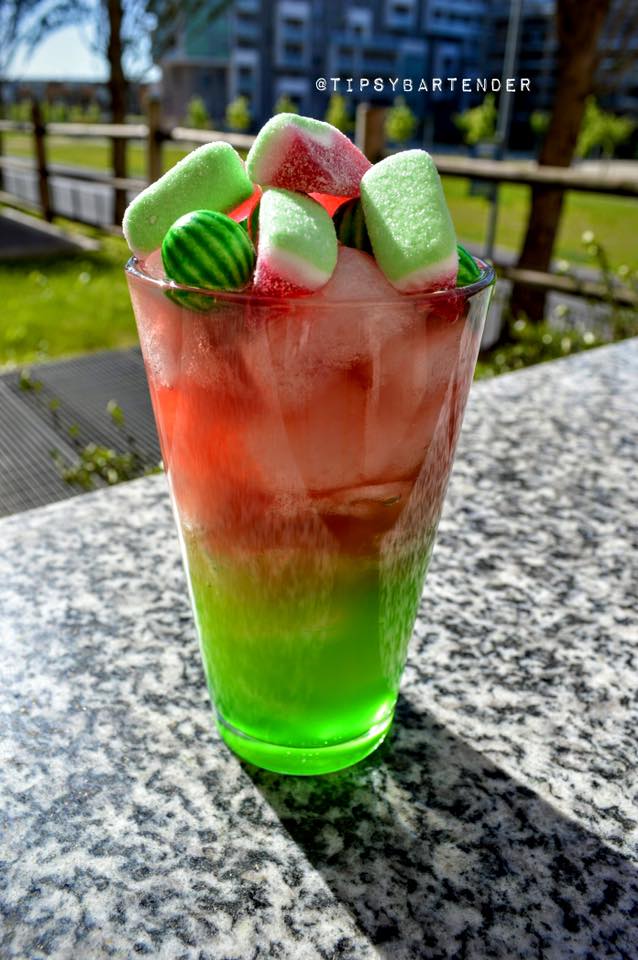 Cocktails
Watermelon Island Cocktail
By
|
Go hog wild with our Watermelon Island Cocktail! Our Watermelon Island Cocktail is made with Sweet and Sour, Melon Liqueur, Apple Pucker, Rum, Triple Sec, Coconut Vodka, Pineapple Vodka, and Watermelon Vodka!
Watermelon Candy for Garnish
Green:
1 oz. (30ml) Melon Liquor
1 oz. (30ml) Sweet Sour
1 oz. (30ml) Apple Pucker
Red:
1/2 oz. (15ml) Rum
1/2 oz. (15ml) Triple Sec
1/2 oz. (15ml) Coconut Vodka
1/2 oz. (15ml) Pineapple Vodka
2 oz. (60ml) Watermelon Vodka
Instagram Photo Credit: @beachbartender

The Salty Watermelon Bowl is a sexy ass cocktail. Don't be fooled with how this drink look it packs a punch.