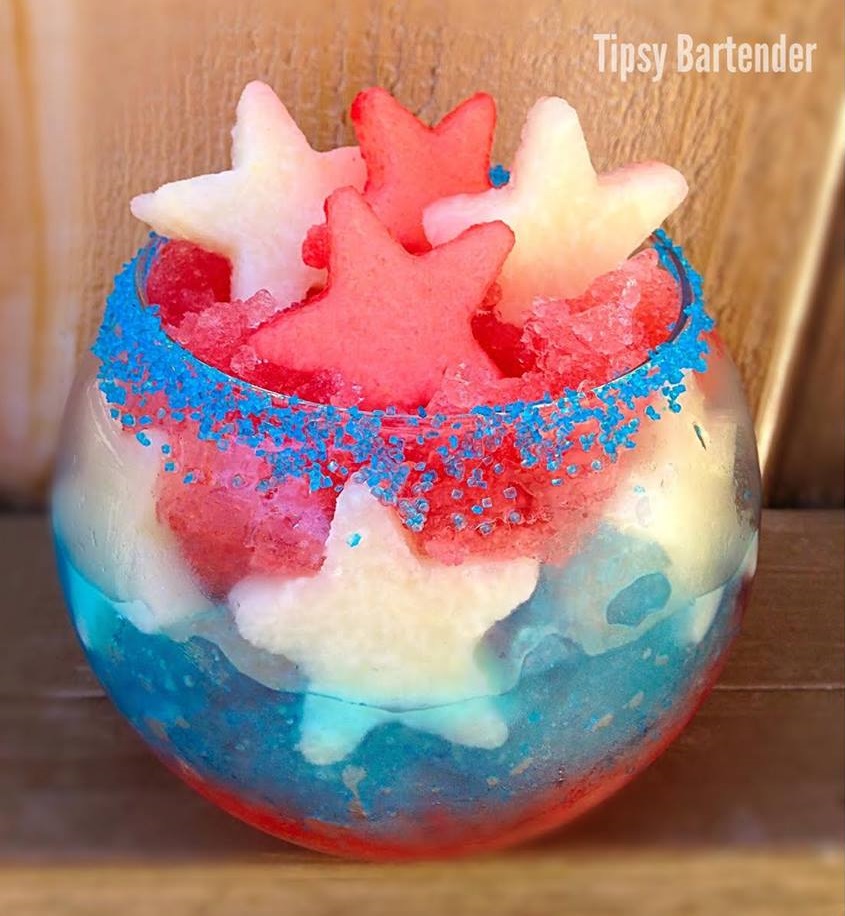 Blue Curacao
Avenger Memorial Day Cocktail
By
|
Do you sense that in the air? It's the smell of hardcore American style freedom. The Avenger Memorial Day Cocktail is a natural embodiment of this holiday with its red, white, and blue coloring. If you do not like this drink, then that is totally acceptable because having wrong opinion is completely acceptable because American damn it.
So you want to make this drink yourself? It is actually quite simple. Just mix the blue layer and red layer separately, then carefully pour it together. Don't forget to cut your star shapes and soak them in grenadine for blue curacao for that added color.

Blue Layer

3/4 oz. (22ml) Grape Vodka
1/4 oz. (7ml) Blue Curaçao
Berry Gatorade
Ice

Red Layer

3/4 oz. (22ml) Cherry Vodka
Fruit Punch Gatorade
1/4 oz. (7ml) Grenadine
Ice

Garnish

Blue Sugar Crystals & Jicama Fruit Stars
Instagram Photo Credit: @calimixers
We know  the Avenger Memorial Day Cocktail is something you enjoyed.