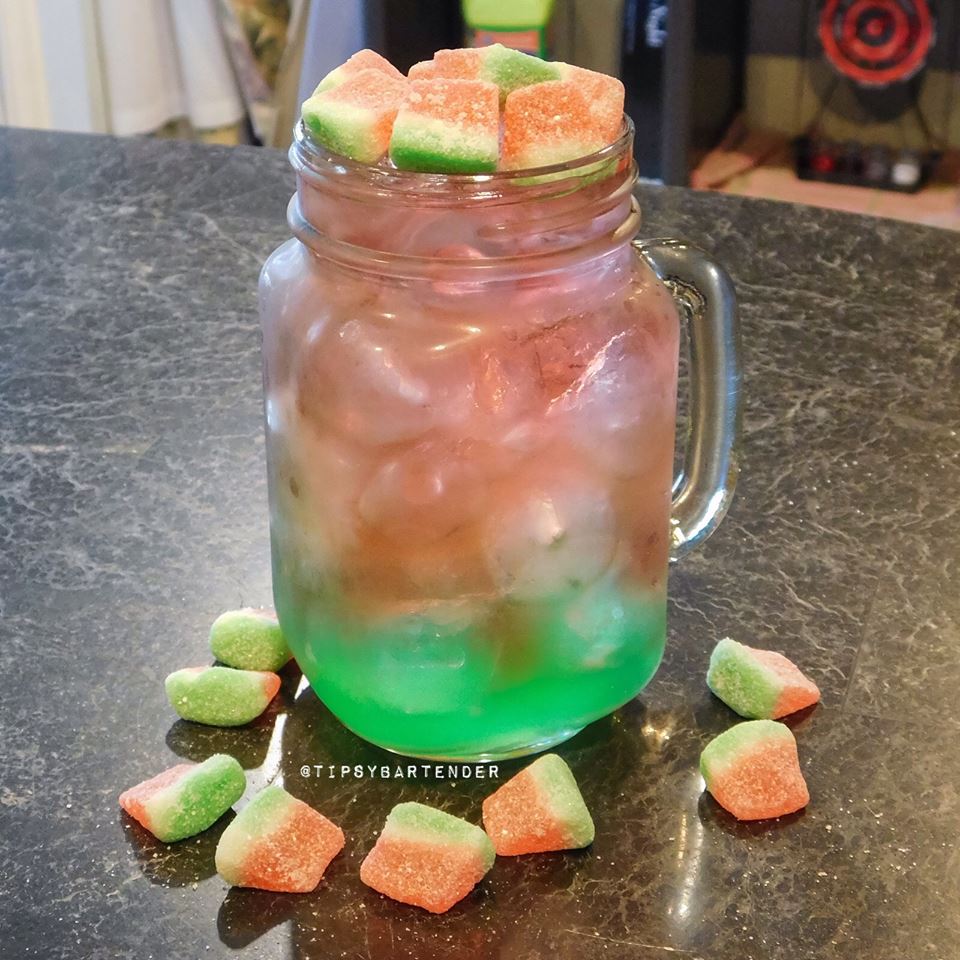 Cocktails
Watermelon Blast Cocktail
By
|
Check out our totally amazing Watermelon Blast Cocktail! Our Watermelon Blast Cocktail is made with Midori, Blue Curacao, Sweet and Sour, Watermelon Vodka, Lemon Lime Soda, Cranberry Juice, and Watermelon Gummies!
Green:
1 oz. (30ml) Midori
1/2 oz. (15ml) Blue Curacao
1 1/2 oz. (45ml) Sweet & Sour
Pink:
1 1/2 oz. (45ml) Smirnoff Sour Watermelon Vodka
2 oz. (60ml) Lemon Lime Soda
Splash of Cranberry Juice
Watermelon Gummies
The Salty Watermelon Bowl is a sexy ass monster cocktail. Don't be fooled with how this drink look it packs a punch.