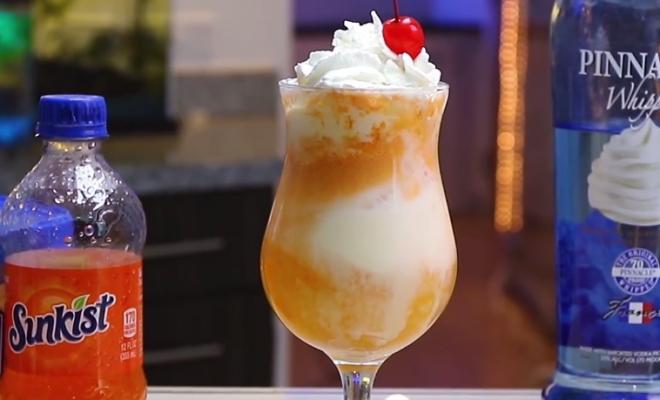 Cocktails
Orange Creamsicle Float
By
|
Get your Orange on with our amazing Orange Creamsicle Float!  This drink will bring back amazing memories of those tasty Cremsicle pops on a hot day!
1 oz. (30ml) Whipped Cream Vodka
1 oz. (30ml) Orange Vodka
2 Scoops Vanilla Ice Cream
4 oz. (120ml) Orange Soda
Whipped Cream
PREPARATION
1. Add whipped cream vodka and orange vodka to base of glass and drop in vanilla ice cream.
2. Pour over orange soda and top with whipped cream.
Recipe Credit Tipsy Bartender