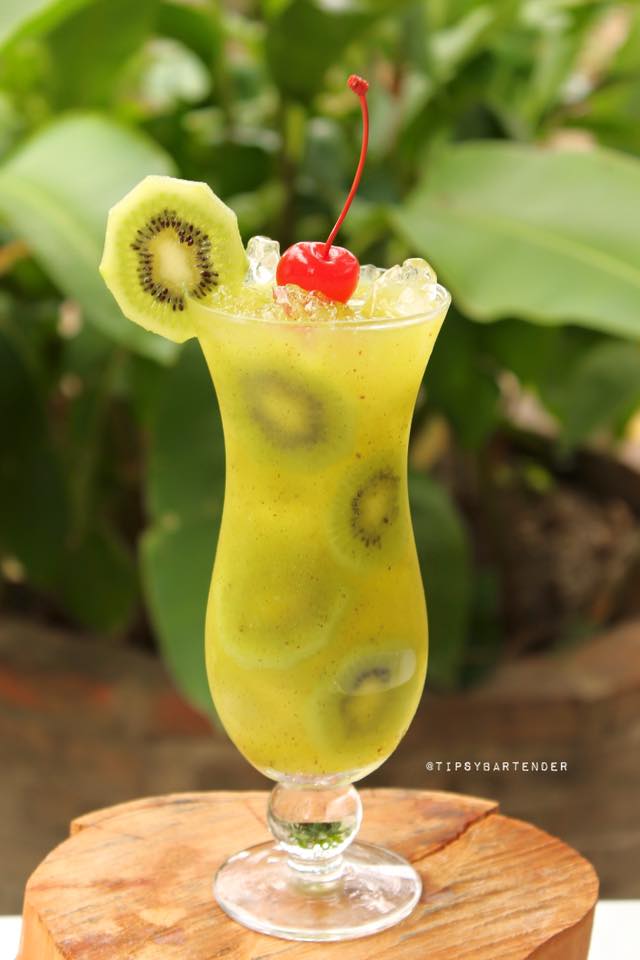 Cocktails
Oh Yea Kiwi Fresh Cocktail
By
|
Our Oh Yea Kiwi Fresh Cocktail tastes so good you will jump for joy! Our Oh Yea Kiwi Fresh Cocktail is made with Midori, Kiwis, Tequila, Triple Sec, and Cherries!
Garnish: Cherry Maraschino, Kiwi Slices
2 1/2oz (75ml) Midori
3oz (90ml) Kiwi Juice
1oz (30ml) Tequila Silver
1oz (30ml) Triple sec
1/2oz (15ml) Simple Syrup
Cherry Maraschino
Kiwi Slices
Instagram Photo Credit @futurecocktail

The Electric Kiwi Margarita is one tasty drink! Don't be fooled with how this drink look it packs a punch.