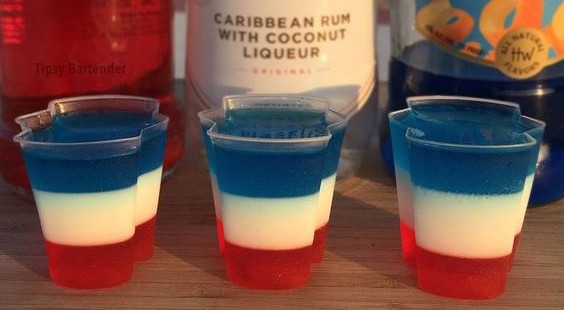 list
Must Have 4th of July Party Drinks
By
|
8. Sex by the Pool Cocktail

This drink is the perfect color to match a refreshing poolside pick me up. We like to imagine chilling in some warm pool water, maybe slapping a ball around, when suddenly we get a real thirst. We trudge a little water, reach deep into dry land, and suck this magical blue liquid right out of its cup. For some reason, thank you George Washington. Because America damn it.

1 oz. (30ml) Vodka
1 oz. (30ml) Kinky Blue Liqueur
1 oz. (30ml) Peach Schnapps
1 1/2 oz. (45ml) Lemonade
Top off with Lemon Lime Soda
Garnish with a cherry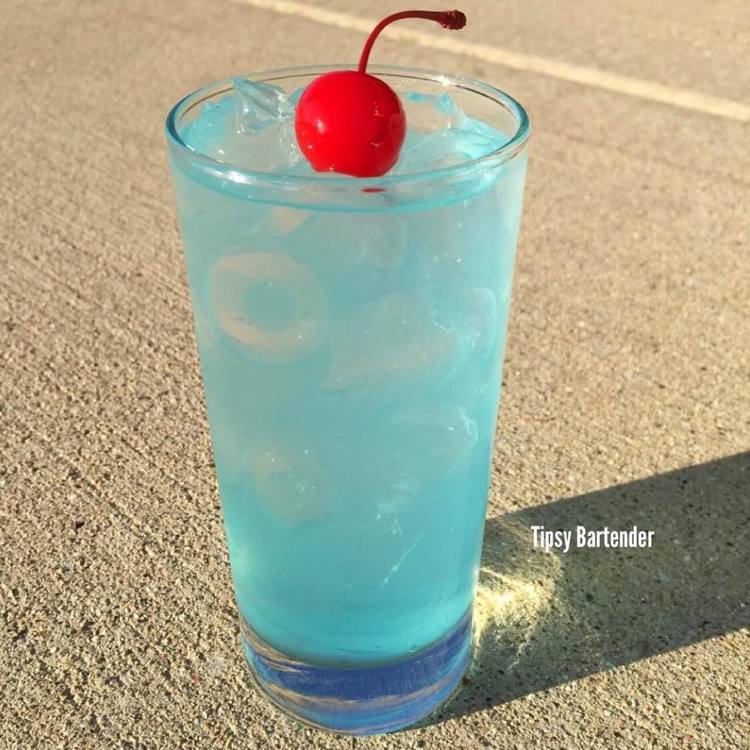 7. Coco Berry Limeade Cocktail

Listen, this drink has a tiny umbrella in it. It's hot, your getting your drink on, and maybe you want a tiny toothpick umbrella? We won't judge. In fact, grab a few extra, these things are great! There is no better way to express your unlimited freedom to drink than with unnecessary yet amazingly satisfying tiny umbrellas. These will help you get tropical and Patriotic with the delicious Coco Berry Limeade Cocktail that comes with it!

1/2 oz. (15 ml) Raspberry Liqueur
1/2 oz (15 ml) Blue Rasberry Mix
1 oz. (30 ml) Malibu Rum
1/2 oz. (15 ml) Blue Curacao
Top off with Simply Limeade