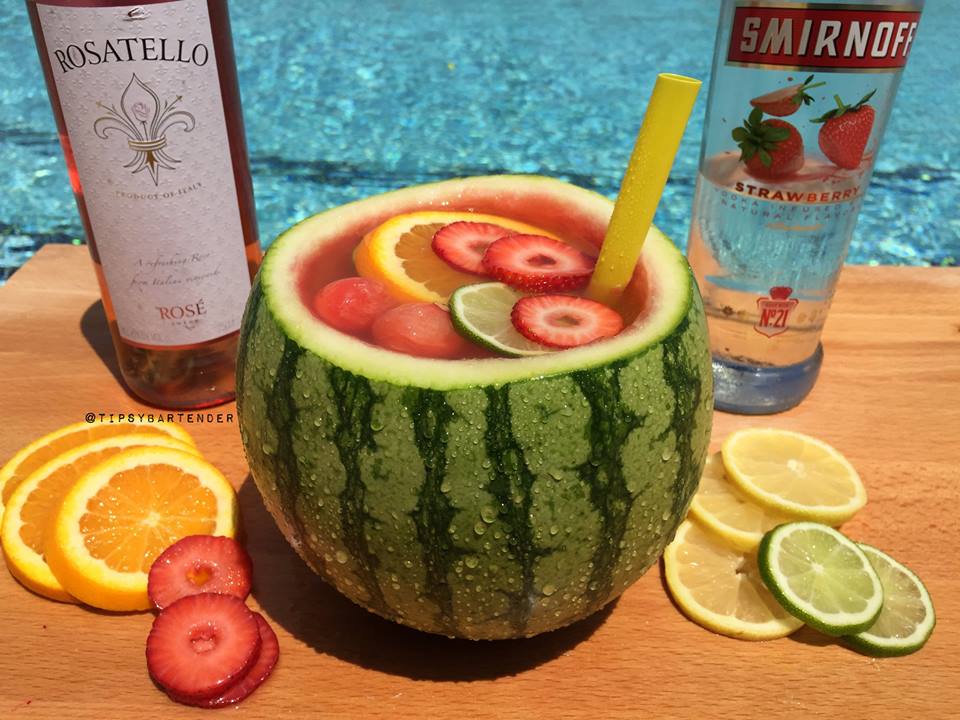 Bowls
Mini Vodka Watermelon Bowl
By
|
Make your night an awesome tropical escape with our Mini Vodka Watermelon Bowl! Our Mini Vodka Watermelon Bowl is made with Vodka, Rose Wine, Orange Juice, Orange Slices, Lemon Slices, Lime Slices, and Strawberry Slices!
Add the fruit slices for garnish!
Mini Watermelon
Strawberry Vodka
Rosé Wine
Fresh Orange Juice
Orange Slices
Lemon Slices
Lime Slices
Strawberry Slices
The Watermelon Bowl is a sexy ass amazing bowl cocktail. Don't be fooled with how this drink look it packs a punch.