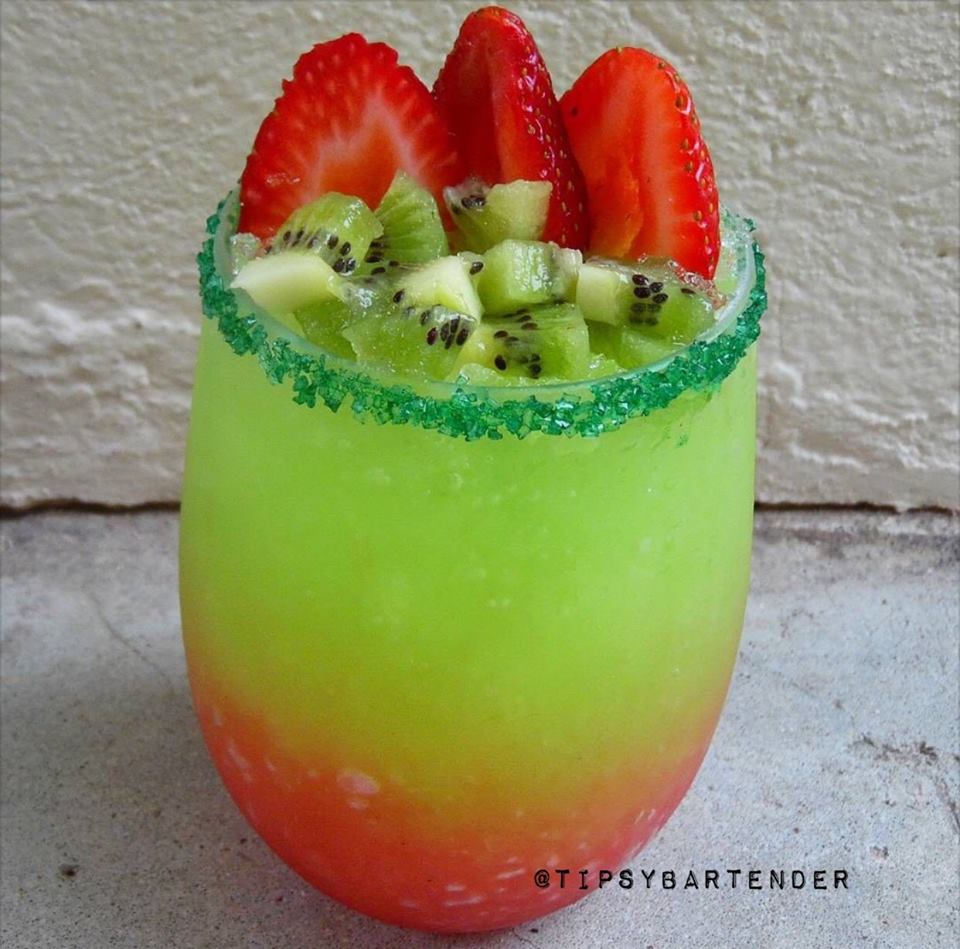 Cocktails
Kiwi Berry Refresher Cocktail
By
|
One taste of our Kiwi Berry Refresher Cocktail will have you begging for more! Our Kiwi Berry Refresher Cocktail is made with Strawberry Vodka, Strawberry Mix, Melon Liqueur, Banana Puree, and Red Bull!
1 oz. (30ml) Strawberry Vodka
1 oz. (30ml) Strawberry Mix
1 1/2 oz (45ml) Melon Liqueur
1/2 oz (15ml) Banana Puree
3 oz (90ml) Red Bull Summer Edition Kiwi Twist
Instagram Photo Credit: @mystq.mixes

The Sweet Jungle Juice Cocktail is one amazing drink! Don't be fooled with how this drink look it packs a punch.