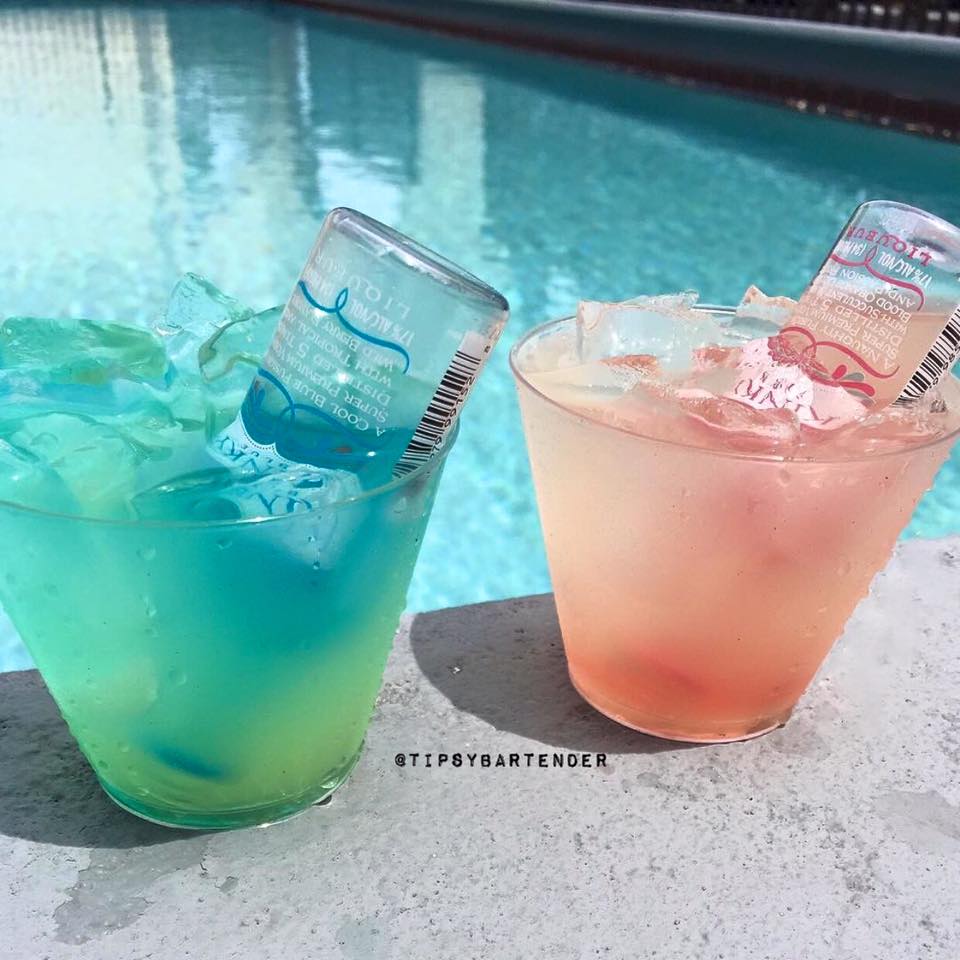 Cocktails
Kinky Magic Cocktails
By
|
Go home and make our Kinky Magic Cocktails for you and your partner and make some of your own magic! Our Kinky Magic Cocktails are made with Vodka, Schnapps, Sour Mix, Cointreau, and Triple Sec!
Add Kinky Mini Bottle for the final touch!
Blue Cocktail
1 oz. (30ml) Vodka
1 oz. (30ml) Raspberry Vodka
1 oz. (30ml) Peach Schnapps
2 oz. (60ml) Sour Mix
Blue Kinky Mini Bottle

Pink Cocktail
2 oz. (60ml) Vodka
1 oz. (30ml) Cointreau
1 oz. (30ml) Triple Sec
2 oz. (60ml) Sour Mix
Pinky Kinky Mini Bottle
Instagram Photo Credit @simpletailz

The Blue Dragon Cocktail is one amazing and tasty drink! Don't be fooled with how this drink look it packs a punch. Make sure to submit your favorite drinks and a picture to our Facebook, Instagram, or Website. Watch us made the The Blue Dragon Cocktail!