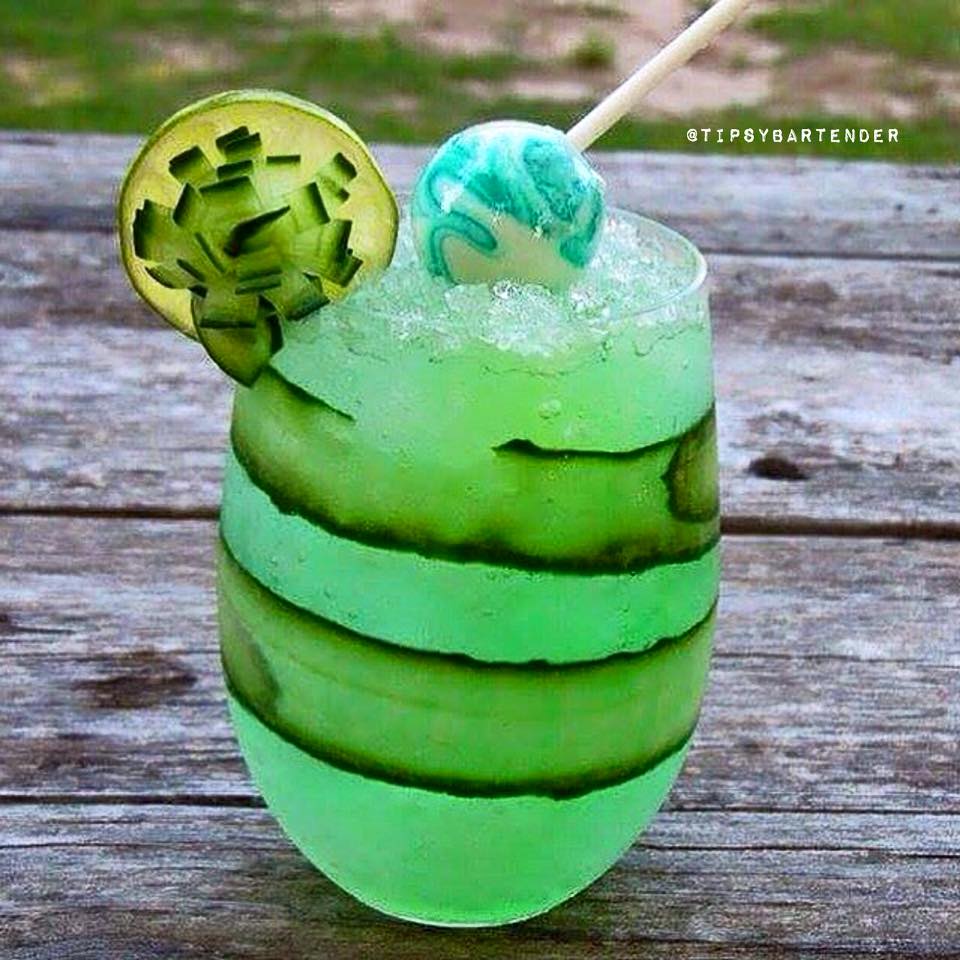 Cocktails
Cucumber Dill Refresher
By
|
Feel good and feel better about yourself at the same time with our Cucumber Dill Refresher! Our Cucumber Dill Refresher is made with Cucumbers, Vodka, Limes Juice, Gatorate, Dill Pickle Juice, Blue Curacao, Tonic Water, and Midori!
Top off with Tonic Water
Add a drizzle of Midori
Crushed Ice
Cucumber Slices
1 1/2 oz. (60ml) Cucumber Lime Vodka
1/2 oz. (15ml) Lime Juice
2 oz> (60ml) Artic Blitz Frost Gatorade
Splash Dill Pickle Juice
Splash Blue Curacao
Tonic Water
Midori
Instagram Photo Credit @mystiq.mixes

The Pickleback Cocktail is one crazy drink! Don't be fooled with how this drink look it packs a punch.