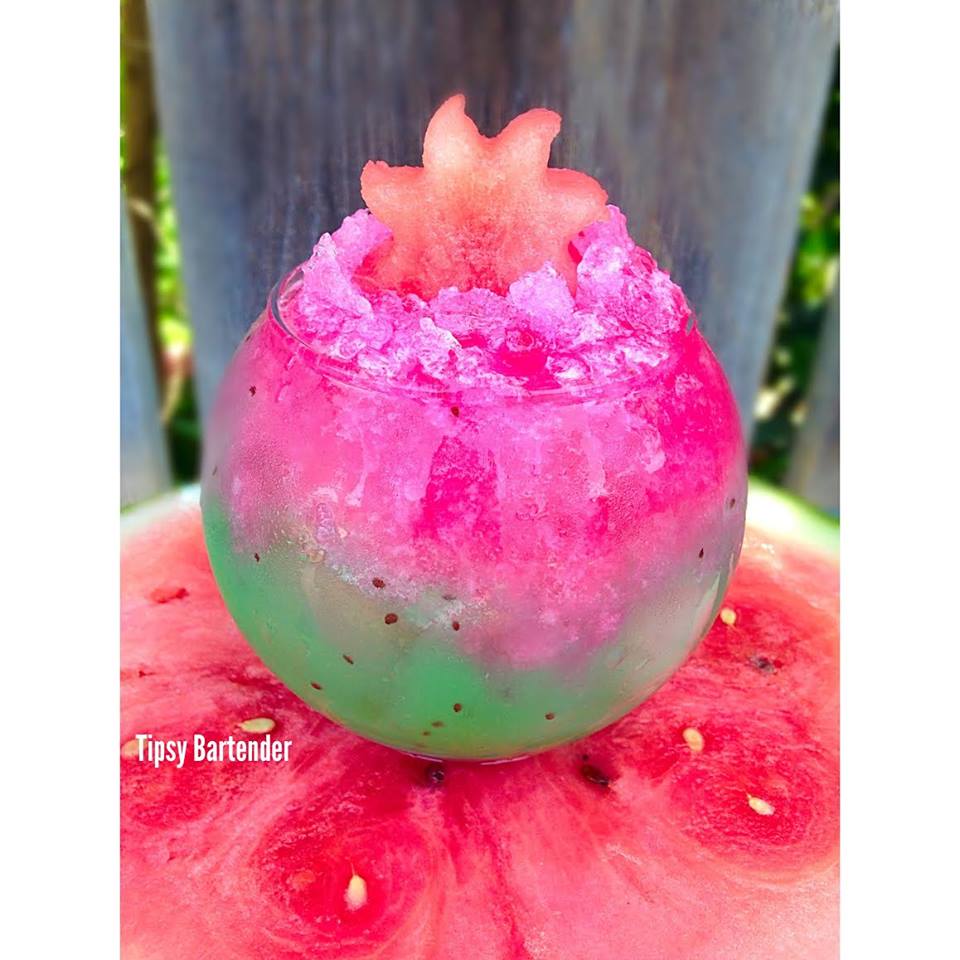 Blue Curaco
Cali Girl Sunset Cocktail
By
|
Some drinks are simply gorgeous works of art. Other drinks are meant to taste amazing. While others are all about packing a massive punch to your liver. The Cali Girl Sunset Cocktail is a triple threat that delivers on a grand scale for all of these reasons. Having a Cali Girl Sunset Cocktail will do everything you hope alcohol can do for you and then some. It might be hard to master recreating the looks of this drink, but anyone can be a grand master with a few evenings of practice. Blow away anyone and everyone with your cocktail skills by adding this one to your drinking playbook.
Bottom Layer:
1 Kiwi, muddled
1/2 oz (15 ml) Blue Curaçao
1/2 oz (15 ml) Malibu Rum
1/2 oz (15 ml) Freshly Squeezed Grapefruit Juice
Lemon Lime Soda
Shake with ice & pour over clean Ice in glass. Top off with splash of Lemon Lime Soda
Top Layer:
1 1/2 oz (45 ml) muddled and sifted Watermelon juice
1 oz (30 ml) Citrus Vodka
1 oz (30 ml) Xrated Liqueur
1/4 oz (7 ml) fresh Lime Juice
Ice
Add ice & blend. Garnish with a Watermelon fruit cut out
Instagram Photo Credit: Tipsy Bartender
We know that the Cali Girl Sunset Cocktail is a pretty intense drink to prepare.