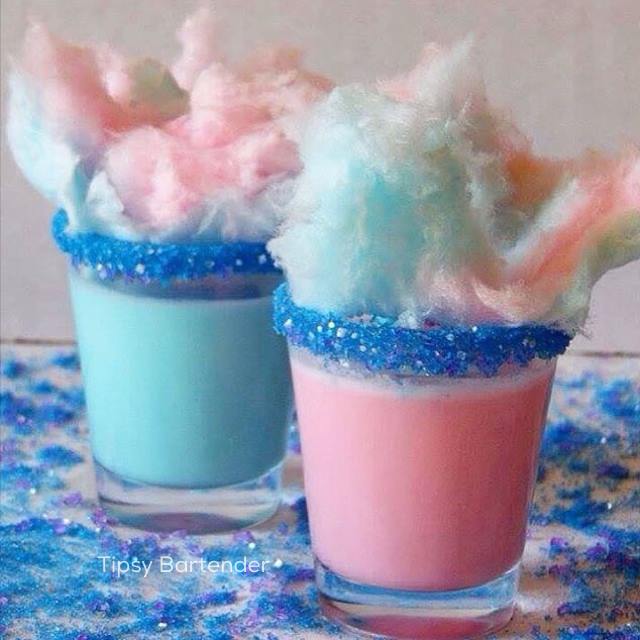 list
Amazing Cocktails Made With Candy
By
|
6. Drunken Worm Cocktail


Get down and dirty with our Drunken Worm Cocktail! Our Drunken Worm Cocktail is made with Vodka, Schnapps, Cointreau, Rum, Sweet and Sour, Cranberry Juice, and Gummy Worms!

Use Gummy Worm Candies for Garnish!
1 oz. (30ml) Passion Fruit Vodka
1/2 oz. (15ml) Peach Schnapps
1 oz. (30ml) Cointreau
1/2 oz. Coconut Rum
1 oz. (30ml) Sweet & Sour
2 oz. (60ml) Cranberry Juice
Gummy Worms Candy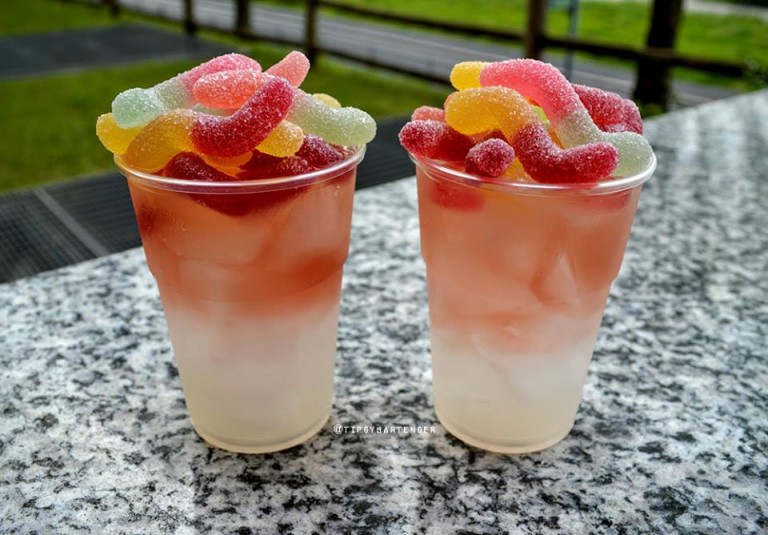 5. New Passionate Talk Cocktail


Check out our amazing sweet treat called the New Passionate Talk Cocktail! Our New Passionate Talk Cocktail is made with Grenadine, Raspberry Liqueur, Fruit Punch Juice, Orange Juice, Apple Pucker, Vodka, Melon Liqueur, Lemonade, and Gummy Candy!
Add Sour Colors Gummy Candy for garnish!
1/2 oz. (15ml) Grenadine
1/2 oz. (15ml) Raspberry Liqueur
1/2 oz. (15ml) Fruit Punch Juice
1 oz. (30ml) Orange Juice
1/2 oz. (15ml) Apple Pucker
1/2 oz. (15ml) Vodka
1/2 oz. (15ml) Melon Liqueur
Splash of Lemonade
Sour Colors Gummy Candy