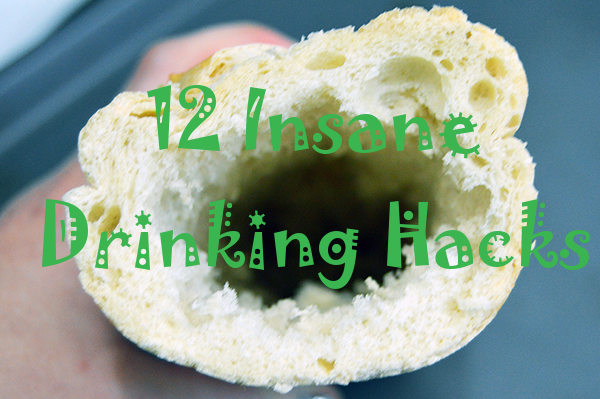 list
Drinking Hacks for Professional Partying
By
|
12. Dent Your beer Can so You can Remember it is Yours.


We have all lost a beloved beverage at least once. Prevent this tragedy from happening again by making little marks in your beer cans or bottles to give it a special look. If it's a can, just jam your thumb into it and put a big indent into the side. Another good trick is to twist the top of the can so it faces a weird direction. If you are using red cups, break out a marker and give yourself or your friends weird names to remember who has each cup.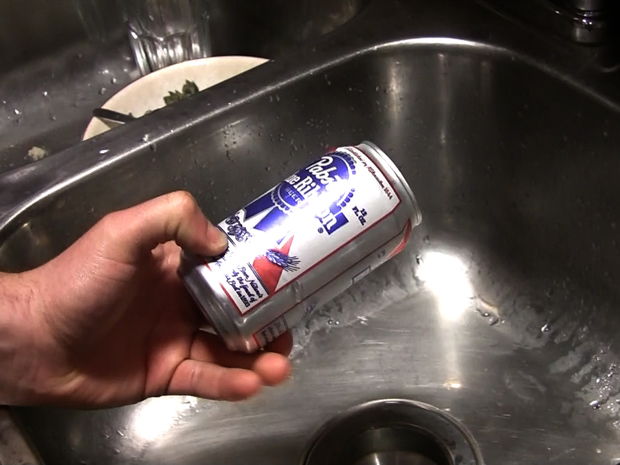 via instructables

11. Use a Lighter to Open a Beer Bottle


The greatest thing about this hack is anything can be a bottle opener. If you don't have a lighter handy, you can use anything from a spoon to a small wooden stick. The real trick to opening a beer bottle is using a tool that gives you a little bit of leverage under the bottle cap. Start by grasping right under the cap with your off hand. Now slide the lighter or other tool between the bottom of the bottle cap and the knuckle of your index finger. Now start testing to find the perfect angle for digging under the cap while still holding the tool between the cap and your finger. Keep at it. It can easily be mastered within 5 beers. After becoming an expert with this trick and you will never look for a bottle opener again. You know you're a true master when you can open a beer with a small tube of chap stick.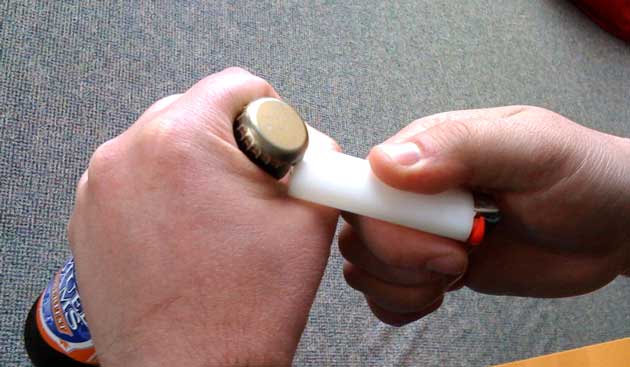 via kegworks