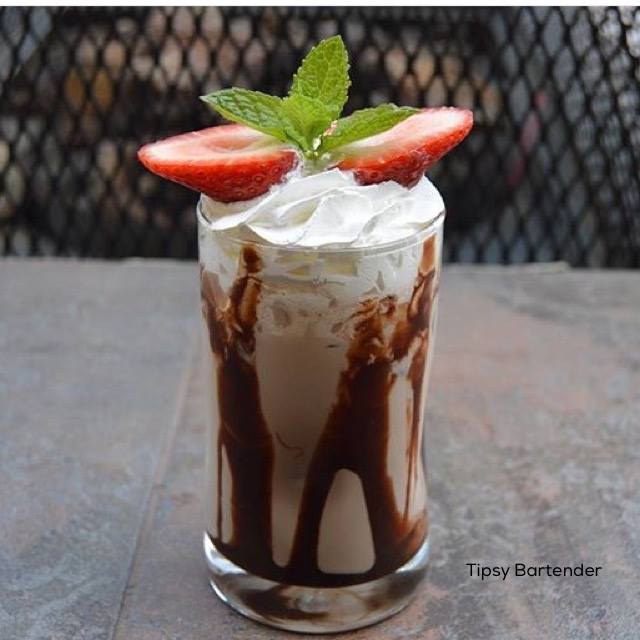 Cocktails
Twisted Dessert Cocktail
By
|
Check out this amazing ooey gooey drink of amazingness, the Twisted Dessert Cocktail! Our Twisted Dessert Cocktail is made with Cinnamon Sugar Flavored Vodka, Vanilla Cinnamon Flavored Baileys, Creme de Banana, Chocolate syrup, and Ice!
Shake with ice
Cinnamon sugar flavored vodka
Vanilla cinnamon flavored Baileys
Creme de banana
Chocolate syrup
Ice
Instagram Photo Credit: @jorge_el_bartender

The Extra Creamy Orgasm Cocktail is a super sexy cocktail. Don't be fooled with how this drink look it packs a punch.