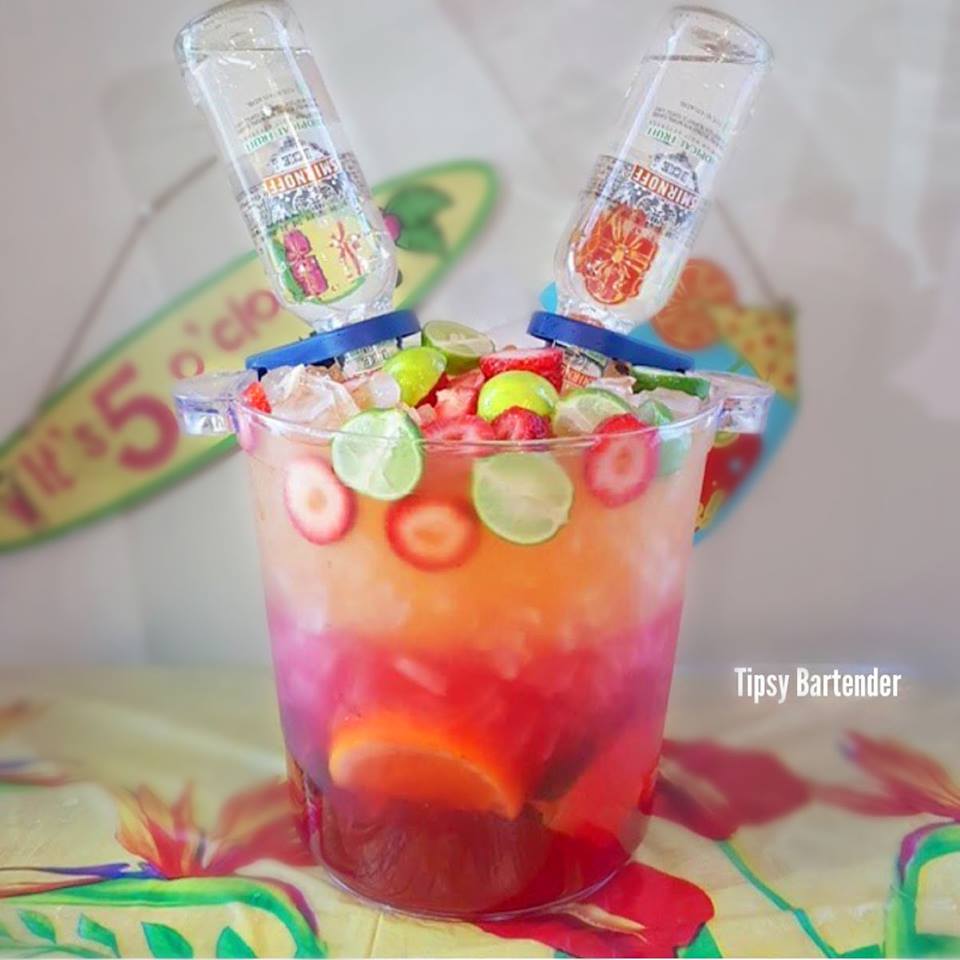 Jungle Juice
Tropical Rum Punch
By
|
Tropical Rum Punch is your classic bomb punch style beverage but with a twist. With this setup, you get a giant bucket of constantly flowing liquor slammed together with delicious layers of flavor. We like to think of it as channeling the tropical fruit goodness of the world directly into the happy parts of your brain.
The below ingredients will net you about 124 ounces of delicious beverage. We recommend you get a bucket that is around 196 ounces to account for all the ice and fruit.
Bottom Layer:
32 oz Mango Cranberry Juice
8 oz Peach Schnapps
4 oz Watermelon Pucker Schnapps Liqueur
4 oz Simple Syrup
Oranges
Lemons
Top Layer:
32 oz Welch's Mango Passion Fruit Juice
8 oz Cruzan Mango Rum
8 oz Malibu Pineapple Rum
4 oz Sweet and Sour
16 oz Smirnoff Ice Tropical Fruit
Kiwis
Strawberries
Limes
Instagram Photo Credit: @pookie_90sbaby
The Tropical Rum Punch hits the spot!