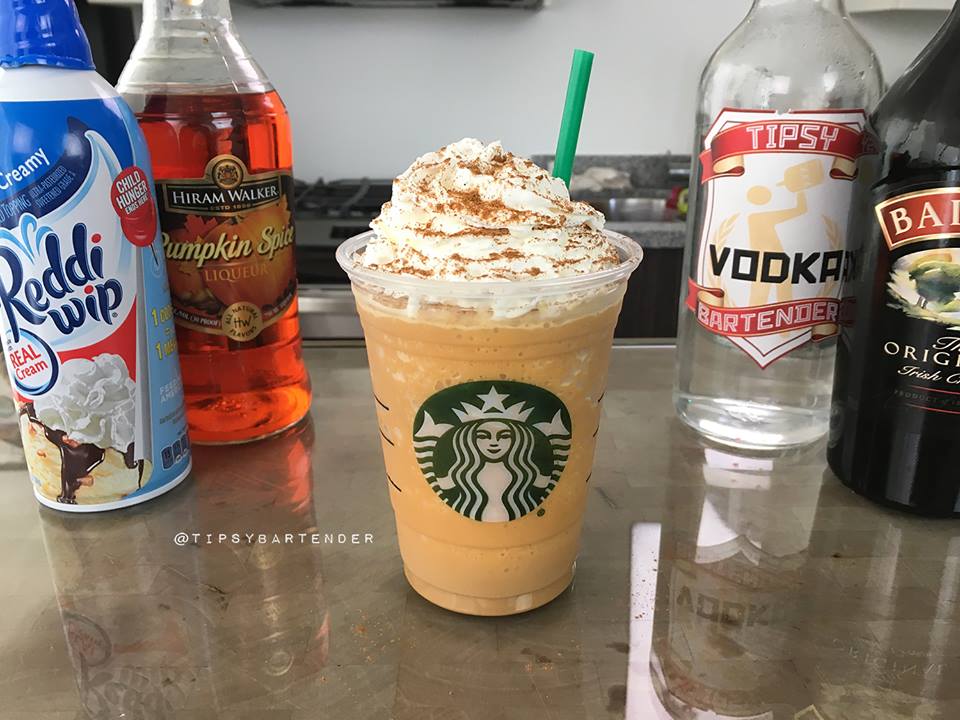 Cocktails
Spiked Pumpkin Spice Latte
By
|
Get in the mood for the season with our Spiked Pumpkin Spice Latte! Our Spiked Pumpkin Latte is made with Vodka, Irish Cream, Pumpkin Spice Liqueur, and a Pumpkin Spice Latte! Blend with ice for a frozen treat!
Ingredients:
1 oz. (30ml) Vodka
1/2 oz. (25ml) Irish Cream
1/2 oz. (25ml) Pumpkin Spice Liqueur
Pumpkin Spice Latte
Ice
The Spiked Pumpkin Spice Latte is the best drink to start the season. Don't be fooled with how this drink look it packs a punch. Make sure to submit your favorite drinks and a picture to our Facebook, Instagram, or Website.