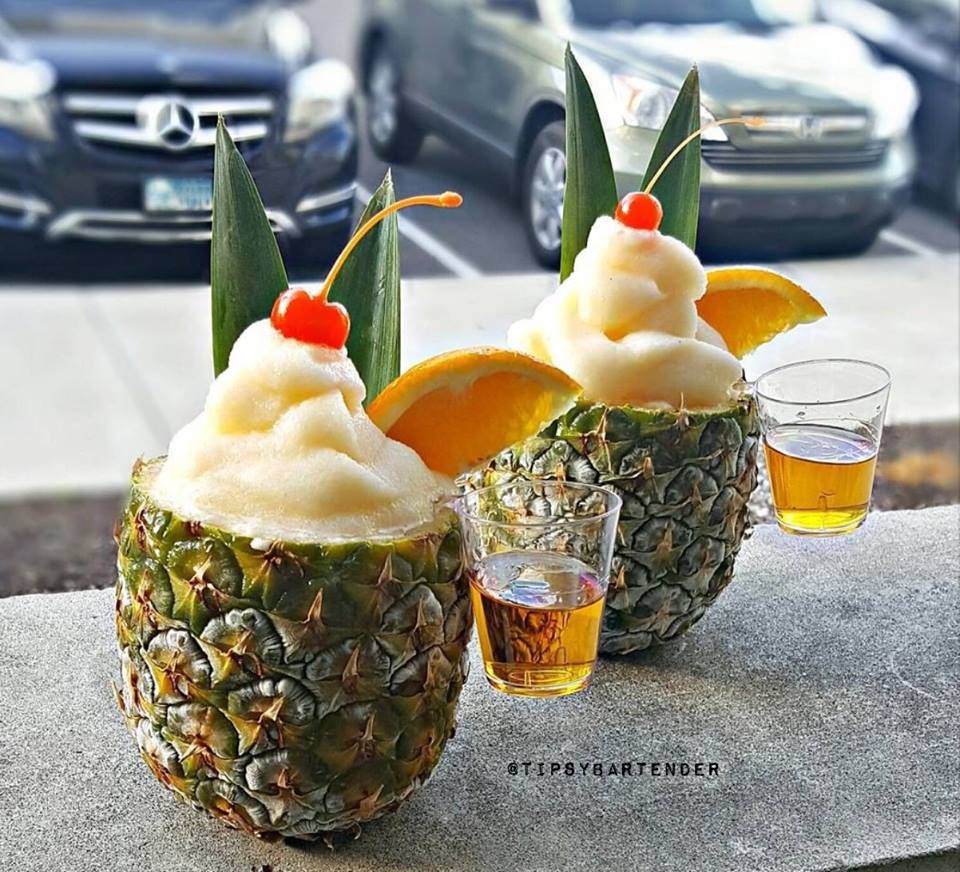 Citrus
Poolside Pineapple Cocktail
By
|
Get your tropical on and our Poolside Pineapple Cocktail! Our Poolside Pineapple Cocktail is made with Mango, Pineapples, Sour Mix, Vodka, and Rum!
Blend all ingredients together and pour into pineapple. Add the sidecar of dark rum to kick it up a notch!
Fresh Mango
Fresh Pineapples
Pineapple Juice
Sour Mix
Svedka Mango Pineapple Vodka
Bacardi Mango Rum
Dark Rum
Instagram Photo Credit @pookie_mixitup

The Pineapple Mai Tai Cocktail is a sexy ass tropical cocktail. Don't be fooled with how this drink look it packs a punch.