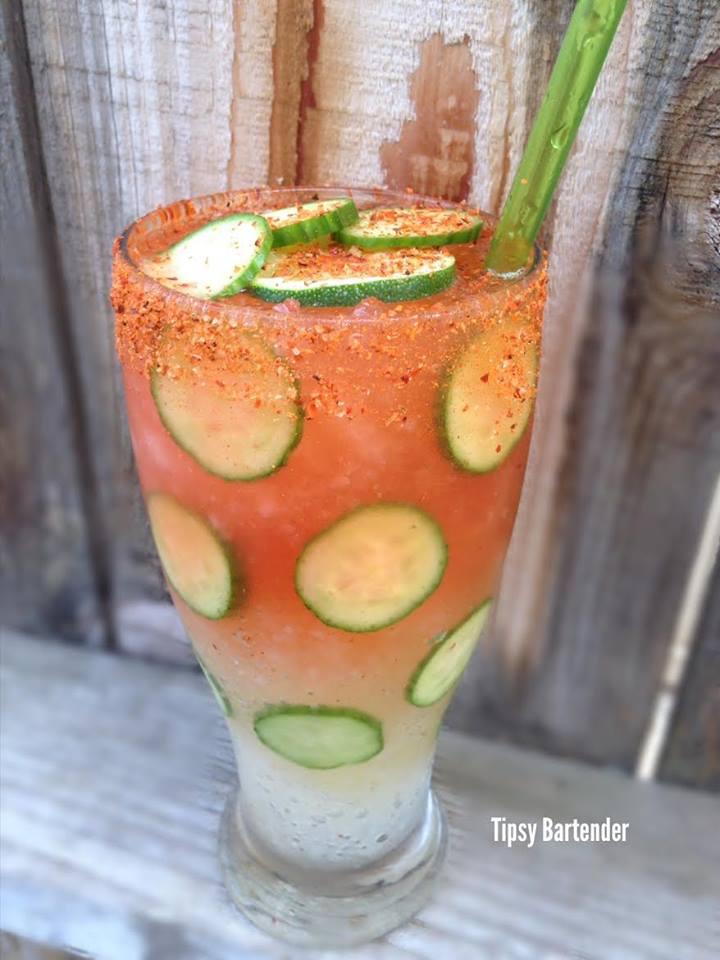 Citrus
Pepino Loco Cocktail
By
|
The Pepino Loco Cocktail is the type of drink that is perfect for hangovers. Do you ever wake up with a splitting headache from previously good times? Then this is the drink for you! Add tacos and burritos to this drink to make it the full cure for all your hangover needs.
 Ingredients:
Bottom Half:
1/2 oz. (15ml) Triple Sec
1/4 Fresh Lime Juice
1/4 Fresh Lemon Juice
1/2 oz. (15ml) Sweet N Sour
Top Half:
Citrus Vodka
Tequila
Rum
Pineapple Juice
Tajin
4 slices of muddled cucumber & shake with 3 frozen strawberries & ice.
Strain with sifter & top off with squirt soda.
Garnish: Use crushed ice to make cucumbers stay in place.
Tajin rimmed glass & lime wheel with cucumbers on top.
Instagram Photo Credit: @calimixers