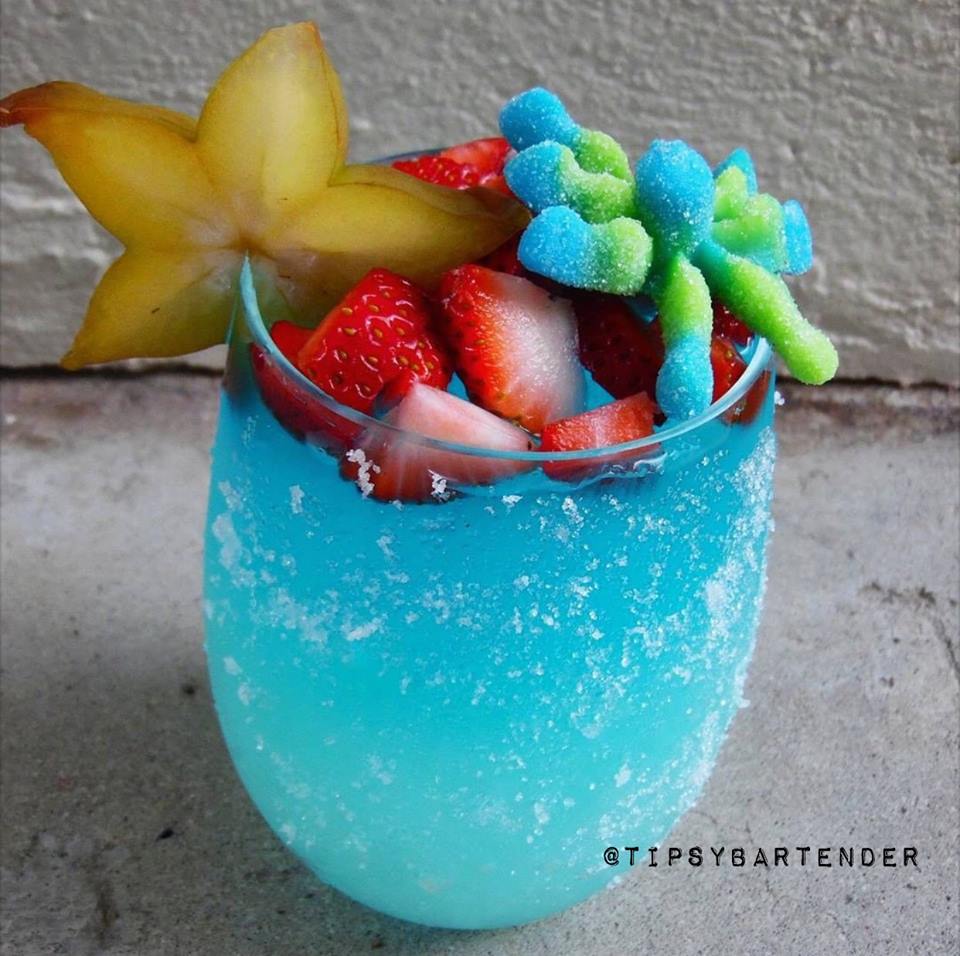 Cocktails
Oceanic Bliss Cocktail
By
|
Have a Oceanic Bliss Cocktail or two and you will feel like you are rocking along the waves to your own smooth melody! Our Oceanic Bliss Cocktail is made with Lemonade, V8 Blue Raspberry, Coconut Rum, White Rum, and Strawberries!
Mix both rums, lemonade & V8 in a shaker with ice. Pour in glass, and layer a little More V8 on too by itself. Top with crushed strawberries!
Lemonade
V8 Blue Raspberry Splash
Coconut Rum
White Rum
Muddled Strawberries
Instagram Photo Credit @mystiq.mixes

The Holy Water Cocktail is one super amazing cocktail. Don't be fooled with how this drink look it packs a punch.