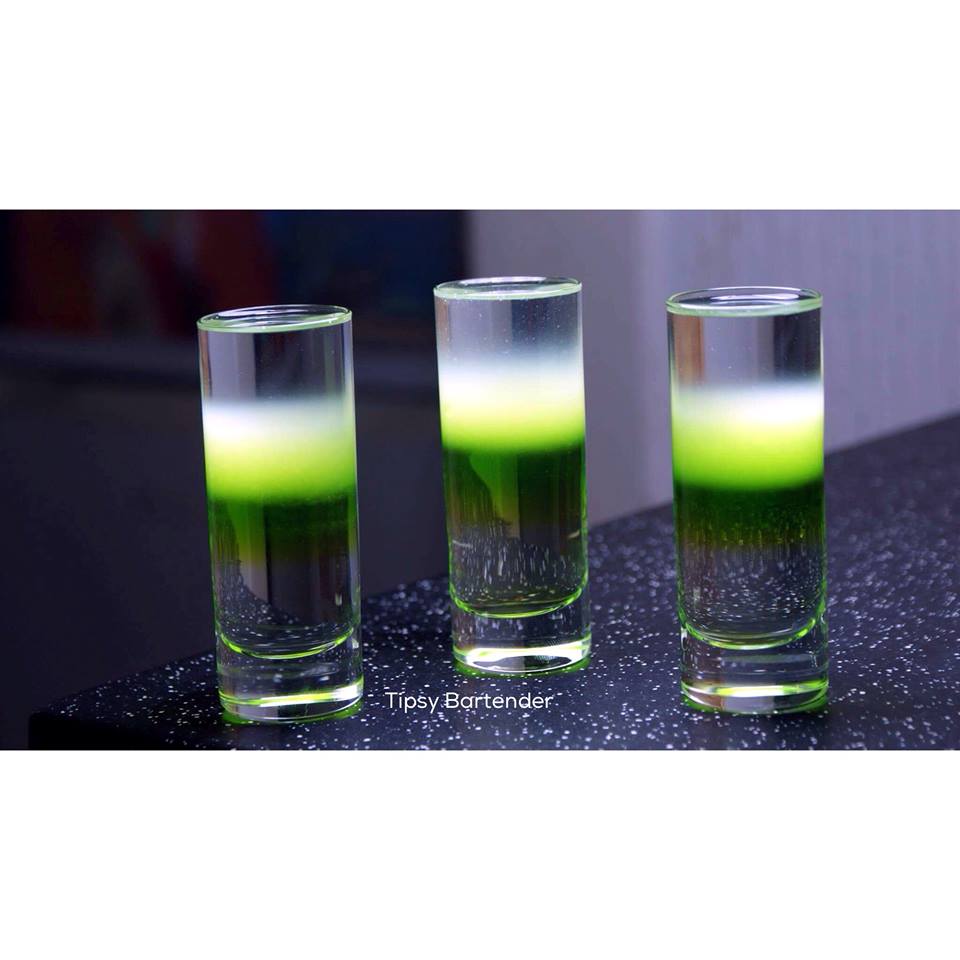 Featured
Blind Melon Shots
By
|
Take a look at this awesome layered shot, the Blind Melon Shots! Our Blind Melon Shots are made with Sambuca, Melon Liqueur, Lemon Juice, and Gin!
Layer with a cherry or bar spoon
1 oz. (35 ml) Sambuca
1 oz. (25 ml) Melon liqueur
1 oz. (20 ml) Lemon juice
Top with Gin
Instagram Photo Credit: @blind_bartender

The Damn Daniel Shots are some amazing shots. Don't be fooled with how this drink look it packs a punch.