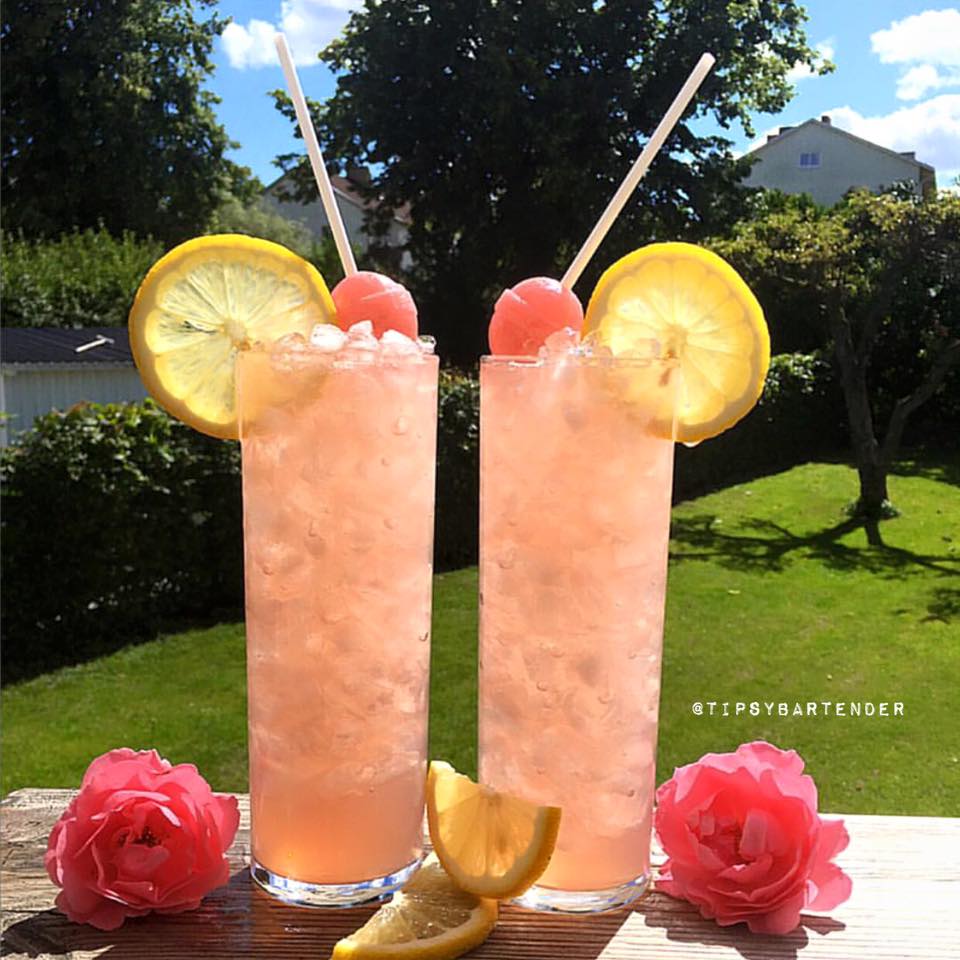 Newest
Barbies Escape
By
|
Everyone needs some time away now and then. When you do, try our Barbies Escape! Our Barbies Escape is made with Vodka, Schnapps, Sweet and Sour, Pink Lemonade!
Directions: Put all ingredients (except lemonade) in a shaker and shake it off!
Put crushed ice in your glass and pour up the liquid from the shaker.
Top it of with pink lemonade and give it a stir.
Decorate with a lemon and a lollipop.
Ingredients:
3/4 oz. (22 ml) Vodka
3/4 oz. (22 ml) Peach Schnapps
3/4 oz. (22 ml) Sweet & Sour
Pink Lemonade
Instagram Photo Credit @Mister_bartender