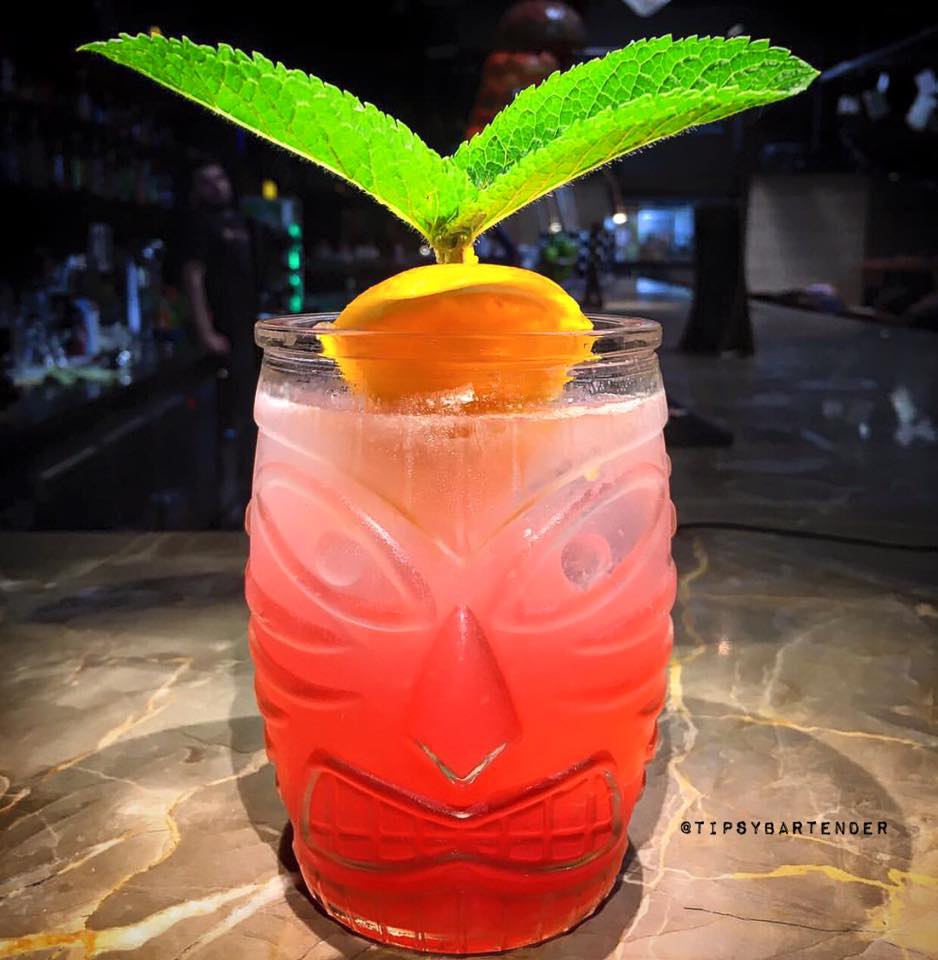 Citrus
Angry Indian Cocktail
By
|
Start your night off awesome with our Angry Indian Cocktail! Our Angry Indian Cocktail is made with Vodka, Rum, Gin, Tequila, Triple Sec, Lime Juice, Orange Juice, and Cranberry Juice!
Top with Cranberry Juice
1/2 oz. (15ml) Vodka
1/2 oz. (15ml) Rum
1/2 oz. (15ml) Gin
1/2 oz. (15ml) Tequila
1/2 oz. (15ml) Triple Sec
1/2 oz. (15ml) Lime Juice
1/4 oz. (7ml) Fresh Orange Juice
Cranberry Juice
Instagram Photo Credit @morenabar1996

The Sweet Lord Jesus You're Killing Me Cocktail is one crazy, but awesome drink! Don't be fooled with how this drink look it packs a punch.