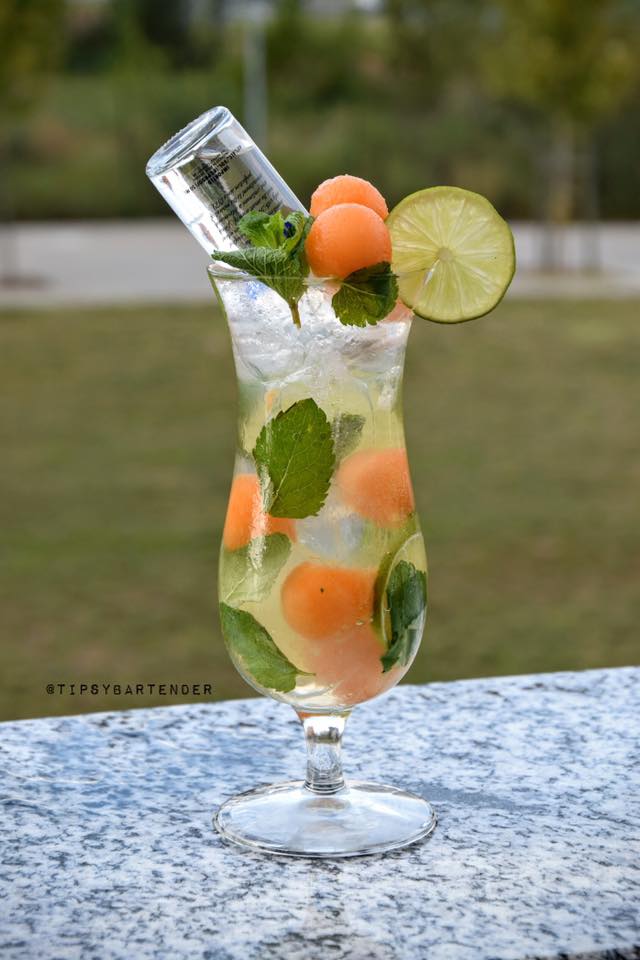 Cocktails
Absolut Melon Mojito
By
|
Go absolutely crazy with our Absolut Melon Mojito! Our Absolut Melon Mojito is made with Rum, Sour Mix, Sprite, Melons, Mint, and Lime!
Garnish with Melon Balls, Mint Leaves, a Lime Wheel, and a Absolute Vodka Mini Bottle!
Ingredients:
1/2 oz. (15 ml) Melon Rum
1/2 oz. (15 ml) Coconut Rum
1/2 oz. (15 ml) Simple Syrup
1 oz. (30 ml) Sour Mix
Sprite
Melon Balls
Mint Leaves
Lime Slices
Absolut Vodka Mini Bottle
Instagram Photo Credit beachbartender

The Melon Ballfest is one amazing drink! Don't be fooled with how this drink look it packs a punch. Make sure to submit your favorite drinks and a picture to our Facebook, Instagram, or Website.