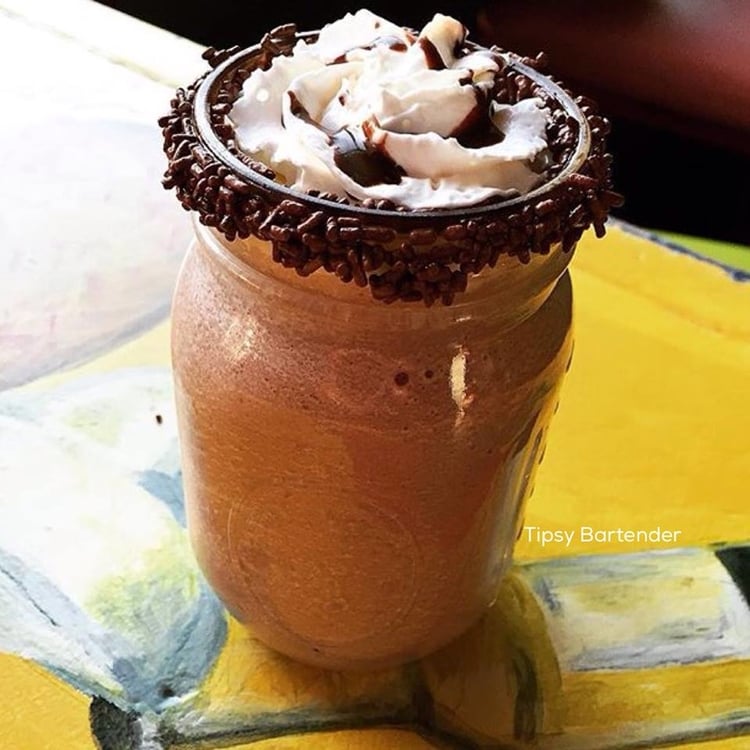 Ice Cream
Serendipity Cocktail
By
|
The Serendipity Cocktail is a a sexy milk shake cocktail. This cocktail is made from: Vanilla Ice Cream, Vangogh, Chocolate Vodka, Mancho Reyes Liquor, Dark Creme De Cocoa, Hot Chocolate, and Hershey's Syrup.
Ingredients:
1 scoop Vanilla ice cream
1 1/2 (45 ml) Vangogh Chocolate Vodka
1 1/2 (45 ml) Mancho Reyes Liquor
1 dark creme de Cocoa
1 packet hot chocolate
Splash Hershey's syrup
Ice. Blend. Rim glass with Hershey's and chocolate jimmy's.
Instagram Photo Credit @2bargirlz