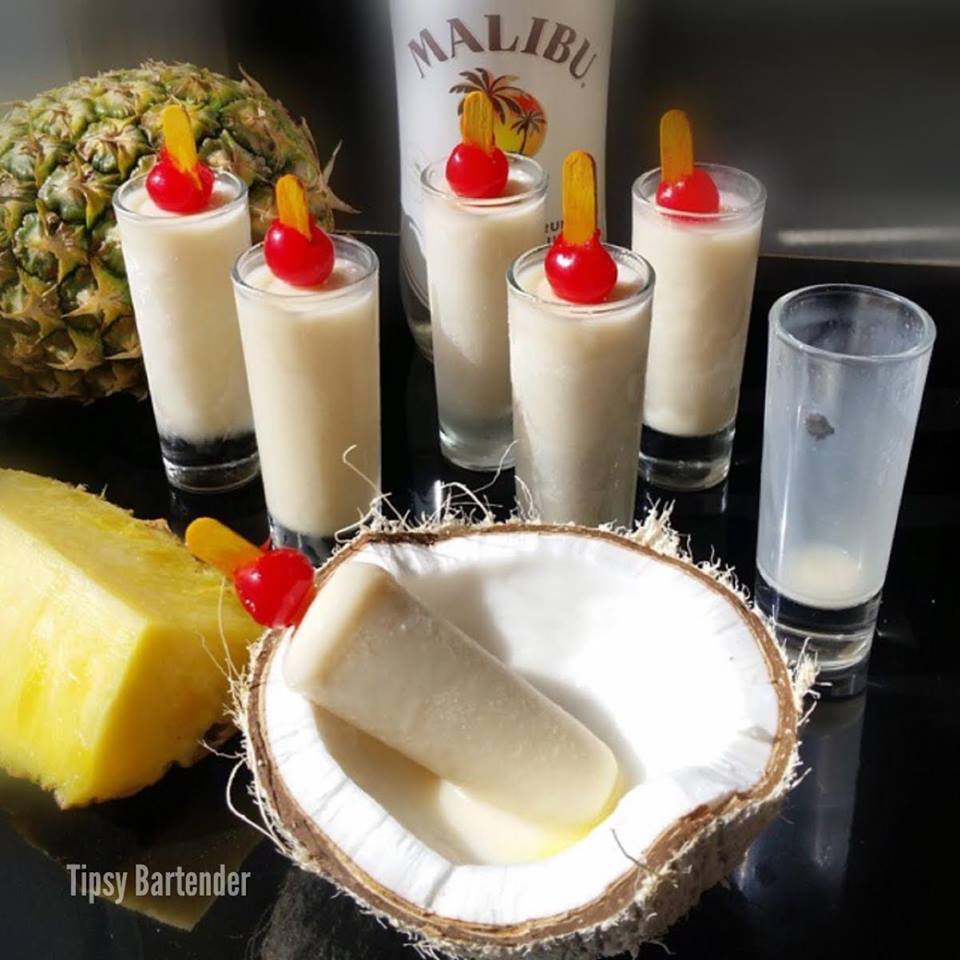 Newest
Pina Colada Popsicles
By
|
Who doesn't love a good Pina Colada? Well we know you all do, so we decided to bring that to you in another super cold edition. Introducing Pina Colada Popsicles, the icy alcoholic treat that has been missing from your life. Whether it is a blistering hot summer or a cool sensual evening, make some of these and cram them into your mouth for some deliciously smooth relief.
Here are some quick directions for making this these delicious Pina Colada Popsicles:
1. Combine piña colada mix, pineapple juice, Water, Malibu rum, pinch coconut flakes, and the tequila in a small bowl and mix.
2. Transfer into measuring cup.
3. Pour it into the shots glasses and cover the top of each cup with aluminum foil.
4. Place the popsicle stick in center of cup (down through foil).
5. Freeze until hard, preferably overnight.
6. Remove from freezer and run cup under warm water to loosen the popsicle.
7. Garnish with a cherry and serve.
1 cup Piña Colada Mix
5 oz. Pineapple Juice
1 oz. Tequila
2 oz. Malibu Rum with Coconut Liqueur
1 oz. of Water (for the popsicle to freeze)
Pinch Sweetened Coconut Flakes
Garnish:
Maraschino Cherries
You will also need:
6 small shot glasses
6 popsicle sticks
6 squares of aluminum foil
Instagram Photo Credit: @puro_chukii