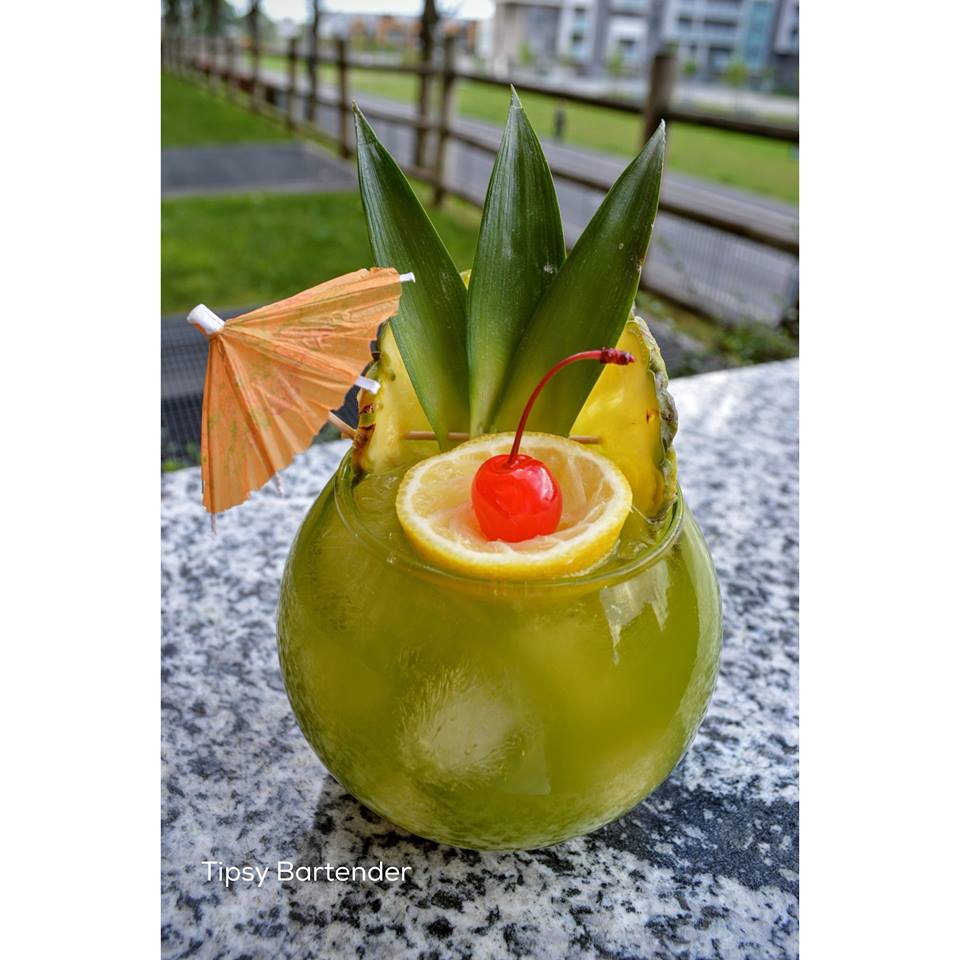 Citrus
The Pacific Playland Cocktail
By
|
Check out our super tropical The Pacific Playland Cocktail! Our The Pacific Playland Cocktail is made with Lemon Vodka, Melon Liquor, Coconut Rum, Banana Rum, Tropical Fruit Juice, Lime juice, and Blue Curacao!
Pineapple/Cherry/Lemon for garnish
1 1/2 oz. (45 ml) Lemon Vodka
1 oz. (30 ml) Melon Liquor
1/2 oz. (15 ml) Coconut Rum
1/2 oz. (15 ml) Banana Rum
4 oz. (120 ml) Tropical Fruit Juice
1/2 oz. (15 ml) Lime Juice
Splash of Blue Curacao
Pineapple/Cherry/Lemon
Instagram Photo Credit : @beachbartender

The The Namaste Cocktail is a super sexy cocktail. Don't be fooled with how this drink look it packs a punch. Make sure to submit your favorite drinks and a picture to our Facebook, Instagram, or Website. Watch us make The Namaste Cocktail!